Missing Florida man with autism may be with someone he met online, police say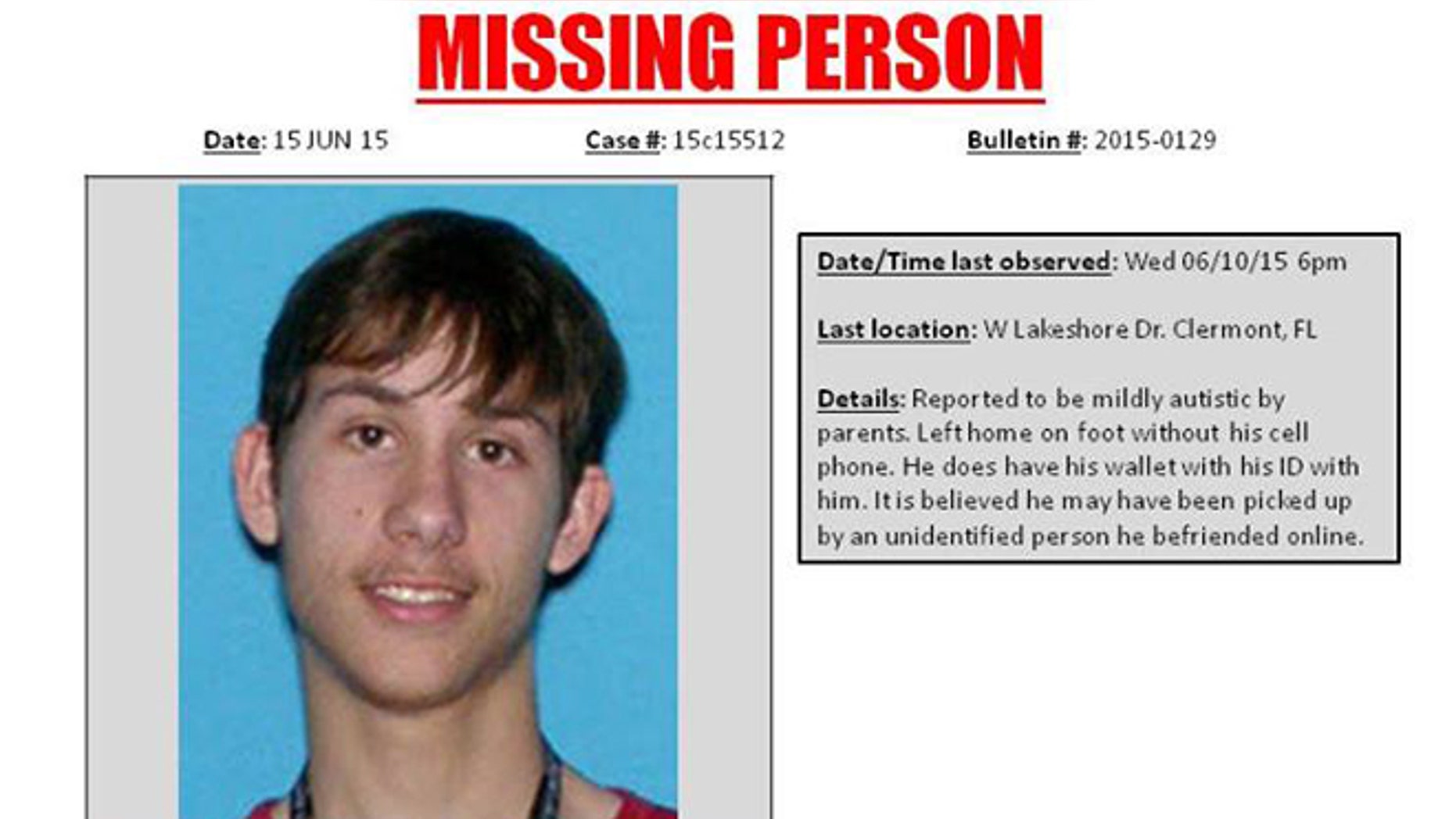 Police in Florida were searching Tuesday for an 18-year-old man described by his parents as mildly autistic.
Noah Edward Heslin was last seen around 6 p.m. June 10 as he was walking away from his home in Clermont, Fla., according to authorities.
Heslin, who was not carrying his cellphone, might have been picked up by an unknown person he befriended online, the Clermont Police Department said in a Facebook post.
Heslin, who has brown hair and eyes, is 5 foot, 10 inches, and weighs 130 pounds. He was last seen wearing a teal Fox brand T-shirt, camouflage shorts, black knee socks and a blue-and-white hat.
Anyone with information on his whereabouts is urged to call the Clermont Police Department at 352-394-5588.