Michigan man saves winning lottery ticket after wife nearly throws it out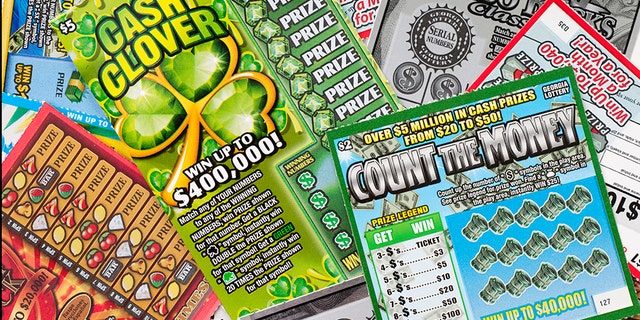 NEWYou can now listen to Fox News articles!
A couple in Michigan nearly missed out on winning millions from a scratch-off lottery ticket after the woman who received the ticket thought it was a dud.
A husband and wife from Lansing, who chose to remain anonymous, said that the husband gave her a $20 Multiplier Spectacular scratch-off for her birthday, according to Fox 2 Detroit.
Thinking it wasn't a winning ticket, the wife went to throw it away — but her husband grabbed it to give it a second look, saw it was a winning ticket worth $2 million, then double-checked it at a local retailer.
"We don't consider ourselves to be lucky, so this was a nice surprise," the couple said.
THE 'CURSE' OF WINNING THE LOTTERY?
The Lansing duo visited the Michigan State Lottery headquarters on Tuesday night to claim their prize, WDIV reported. They took a one-time lump sum of roughly $1.3 million from their lottery winnings, as opposed to an annuity with 30 annual payments of roughly $67,000.
The couple said they plan to use the money toward their children's college tuition.