Michigan couple has sex charges dismissed after attorney reveals victim, witnesses were compromised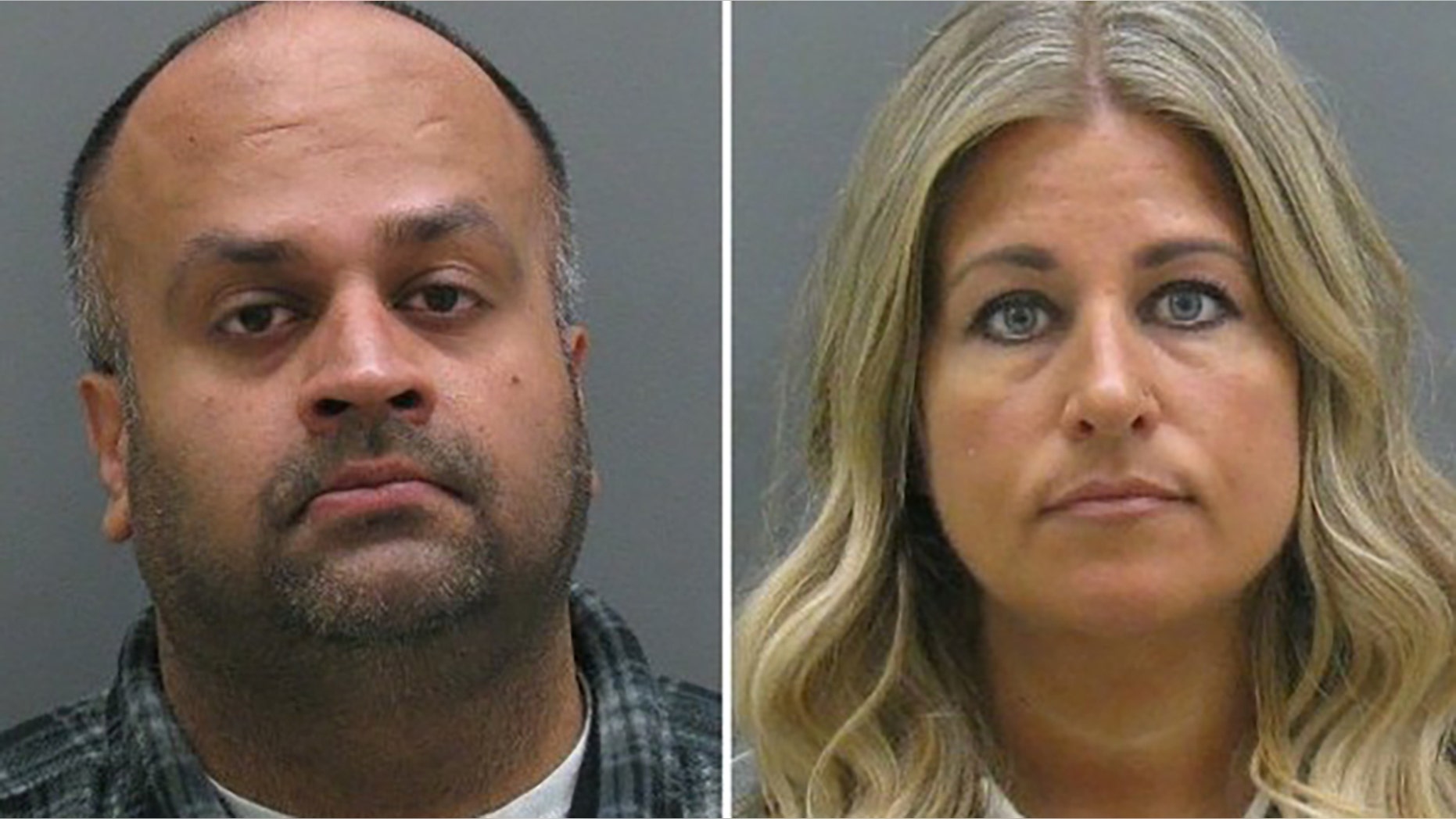 A Michigan couple had sex charges against them dismissed Friday after their attorney reportedly revealed witnesses were "pressured into keeping up with their false stories."
Anuj Chopra, 43, was charged with human trafficking after being accused of offering money to two teen boys to film them having sex, according to MLive.com. Leslie Chopra, 43, was accused of sending sexually explicit messages and a selfie in lingerie to minors, according to the outlet.
Damian Nunzio, the couple's attorney, said the alleged victim and the witnesses were threatened with jail time by police if they didn't keep up with the story, according to WZZM 13. He reportedly obtained 85,000 text messages that he said proved the couple was innocent.
"Clearly, after the cases went to court, the alleged victim and witnesses were pressured into keeping with their false stories so that they wouldn't get in trouble," Nunzio said in a statement. "They were merely acting as confederates to save their own hides. They never thought that [the defense] would get the text messages and unearth the scheme."
The Chopras were investigated by police after being falsely accused of sending nude photos to a Hudsonville High School student in 2016, Nunzio said. In October 2017, police then executed a search warrant at the couple's home and seized computers and cell phones but failed to find any evidence that they sent nude photos to students, he said.
In November 2017, three Hudsonville students began to spend time with the Chopras and their daughter. The students turned out to be the alleged victim and witnesses in the case, according to WZZM 13. Nunzio said they were the ones who were pressured to maintain their false story.
It's unclear whether any charges will be brought against those students.