Massachusetts man leads police on car chase with 81-year-old grandma in the vehicle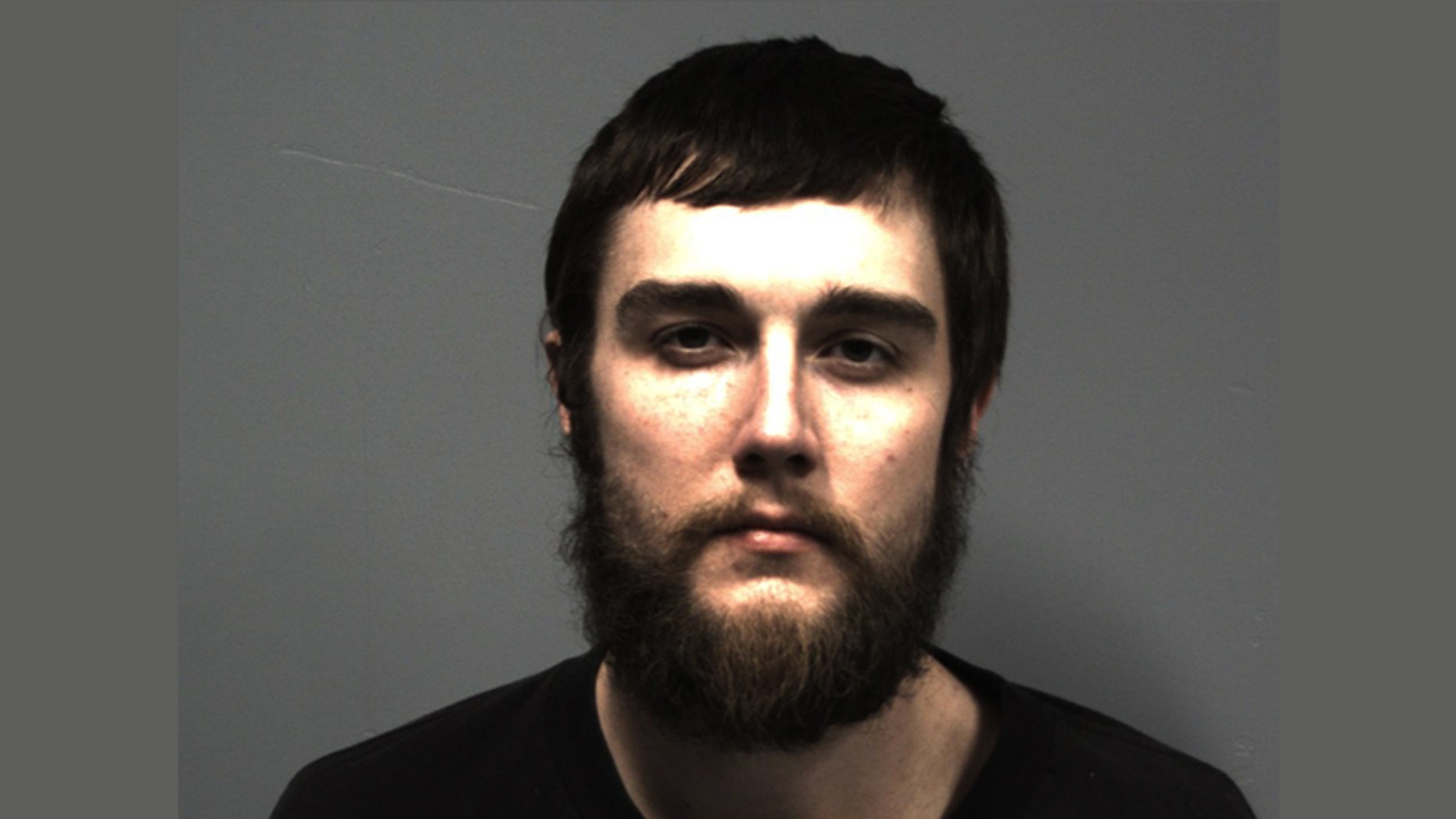 A Massachusetts man was arrested on Tuesday after he led police on a car chase … with his 81-year-old grandmother in the vehicle.
Patrick Laubenstein, 27, was charged with abuse/neglect of an elderly person and failure to stop for police after officials say he allegedly tried to take money from his grandmother's bank account, ultimately leading to a police chase.
Randolph police say that they received a call about 1:30 p.m. on Tuesday from an employee at Envision Bank who claimed a man was attempting to withdraw $1,000 from an account belonging to his grandmother.
TEEN ARRESTED AFTER LEADING POLICE ON 40-MILE HIGH SPEED CHASE IN STOLEN CAR
Before going to the bank, Laubenstein picked up his grandmother from a nursing home "in an alleged attempt to have her take money out," police said in a statement.
The bank alerted the authorities and refused to give the money to Laubenstein, who had gone through the bank's drive-thru. He took off before police arrived.
Police were able to locate Laubenstein but he refused to pull over. During the pursuit, authorities learned that the suspect's 81-year-old grandmother was in the car. The chase was immediately called off.
'JESUS CHRIST' ARRESTED AFTER LEADING POLICE IN A HIGH-SPEED CHASE
Laubenstein was eventually arrested at his friend's home, where police say the elderly woman was "located safely outside," along with the vehicle used in the chase.
This isn't the first time Laubenstein has been accused of trying to take money from a family member. He was charged in 2017 with stealing his sister's checkbook and forging checks, WFXT reported.
According to his attorney, Laubenstein's grandmother wanted to give him the money.
He was arraigned on Wednesday and his bail was set at $7,500 cash.
The Associated Press contributed to this report.