Massachusetts man allegedly stole police cruiser after foot chase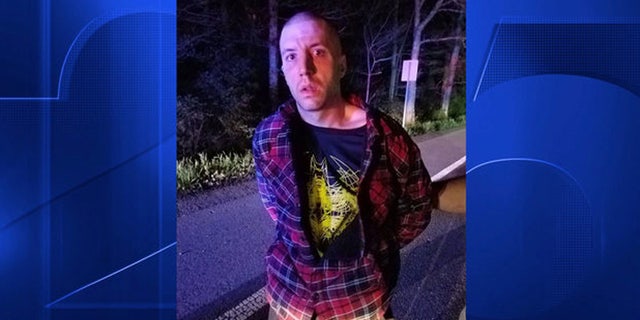 A Plymouth man is facing serious charges after he allegedly stole a police cruiser following a pursuit and foot chase early Thursday morning.
The incident began around 1 a.m. when Hanson police said they observed a vehicle headed north on Route 58 at a high rate of speed. Police said the vehicle failed to stop at a stop sign, and when officers tried to stop it, the vehicle fled and shut its lights off.
HALF-NAKED OHIO DRIVER CRASHES CAR INTO STORE TO GET BEER, POLICE SAY
Officers said they pursued the vehicle to East Washington Street up to the area of the Hanover/Pembroke line, back to Hanson Center via Winter Street and then back on to Route 58 south.
At some point, police said the vehicle hit and then attempted to force a Hanson police cruiser off the road. The cruiser received damage and the officer was not injured, according to officials.
The vehicle eventually came to a stop on Route 58 in Halifax after officers used tire deflation devices in the area of Route 58 and Route 106.
The suspect, later identified as Daniel Eagan, 36, of Plymouth, then fled the scene into a wooded area.
COPS: HOME DEPOT THEFT SUSPECT FLED ON HOOD OF GETAWAY CAR
While officers were searching the area for the suspect, police said Eagan was somehow able to get into and then steal a police cruiser.
Officers from Hanson, Halifax and Pembroke began to chase and tried to once again stop Eagan as he fled in the cruiser on Route 58 south.