Maryland firefighter dies battling seven-alarm inferno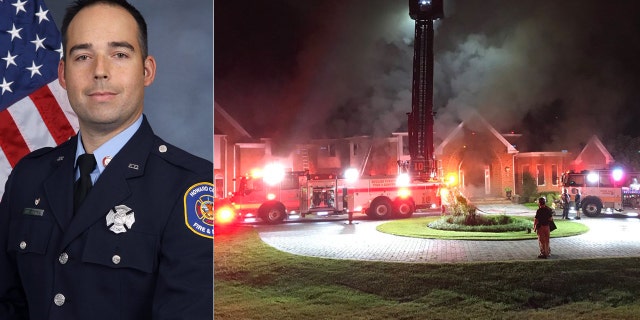 A Maryland firefighter was killed Monday while battling a seven-alarm inferno that was possibly caused by a lightning strike, officials said.
Nathan Flynn was identified as the firefighter who was killed in the blaze. Flynn was one of the first ones who entered the Clarksville home, according to FOX5 DC. Officials said he fell through a floor and was pulled from the house. He was transported to a hospital, but later died from injuries.
Officials said Flynn was a 13-year veteran of the department.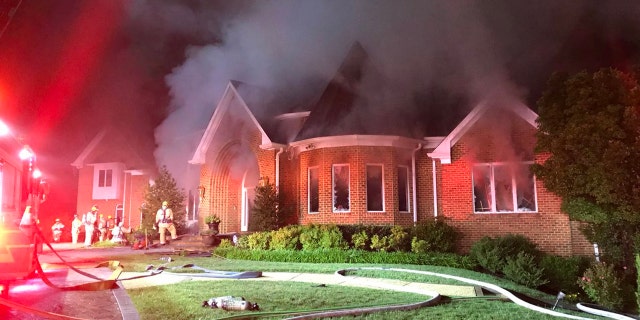 "This is a tragic day for the family of this firefighter and for the Howard County Fire Department," assistant Howard County Fire Chief Daniel Merson said.
Maryland Gov. Larry Hogan expressed his condolences in a tweet.
"Incredibly saddened to learn of the passing of a Howard County firefighter as he bravely worked to save others' lives," Hogan wrote.
Emergency responders went to the home before 2 a.m. after reports of a possible lightning strike, according to WTOP. Smoke was billowing from the house when they arrived, Merson said.
Firefighters had started with an "aggressive, offensive, interior attack" when the firefighter fell through the floor. A seventh alarm was requested shortly before 5 a.m.
Three people who were in the home when the fire started were able to make it out safely, officials said.
The 7,000-square-foot home sits on three acres of land, according to FOX5 DC.