Maryland elementary school principal placed on leave amid child porn investigation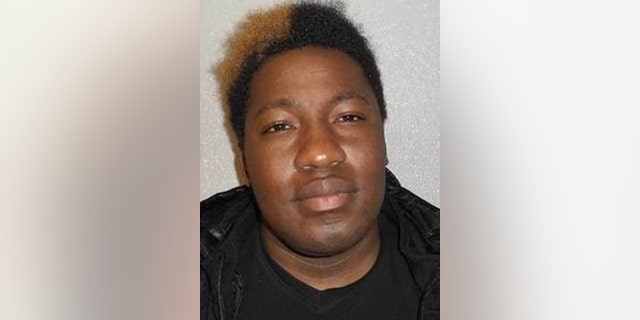 NEWYou can now listen to Fox News articles!
An elementary school principal in a Washington D.C. suburb was placed on leave Wednesday as authorities investigated how an unpaid volunteer allegedly made dozens of child pornography videos with students at the school.
Deonte Carraway, 22, of Glenarden, Md., was arrested this past Thursday and has been charged with ten counts of felony child pornography, sexual abuse of a minor and second-degree sexual offense. Prince George's County Police said Wednesday they had identified 11 victims between the ages of 9 and 13, seven of whom were abused by Carraway.
Carraway was a school volunteer at Judge Sylvania Woods Elementary School in Glenarden. He was also the director of the Glenarden Voice of Youth Choir.
Authorities said detectives had discovered 40 videos in Carraway's possession showing children performing various sex acts. Some of the videos allegedly were filmed at Woods Elementary during the school day, while others were recorded at nearby recreation centers or in private homes.
Kevin Maxwell, the CEO of the Prince George's County school system, annouced Wednesday that Woods Elementary principal Michelle Williams had been placed on leave out of an "abundance of caution."
WTTG reported that a lawsuit filed on behalf of a 9-year-old alleged victim claims that Williams took no action despite knowing that there were concerns being raised by parents and teachers about Carraway.
According to the lawsuit, Carraway was employed as a paid teacher's assistant at the school between November 2014 and September 2015, after which he took on the unpaid work. The suit alleges that as many as 30 children at the school may have been abused by Carraway.
Court documents say that Carraway was arrested after the alleged victim's uncle discovered "inappropriate" photos that Carraway allegedly sent through the anonymous messaging app Kik.
"This is a painful situation for the county to think a person that we entrusted would deliver everlasting harm to our young people, our babies," Prince George's County Executive Rushern Baker told reporters. "It breaks our hearts."
The Washington Post reported that approximately 700 children attend Woods Elementary, most of whom are black or Latino.