Marine veteran amputee seeks next challenge with Tanzania's Mount Kilimanjaro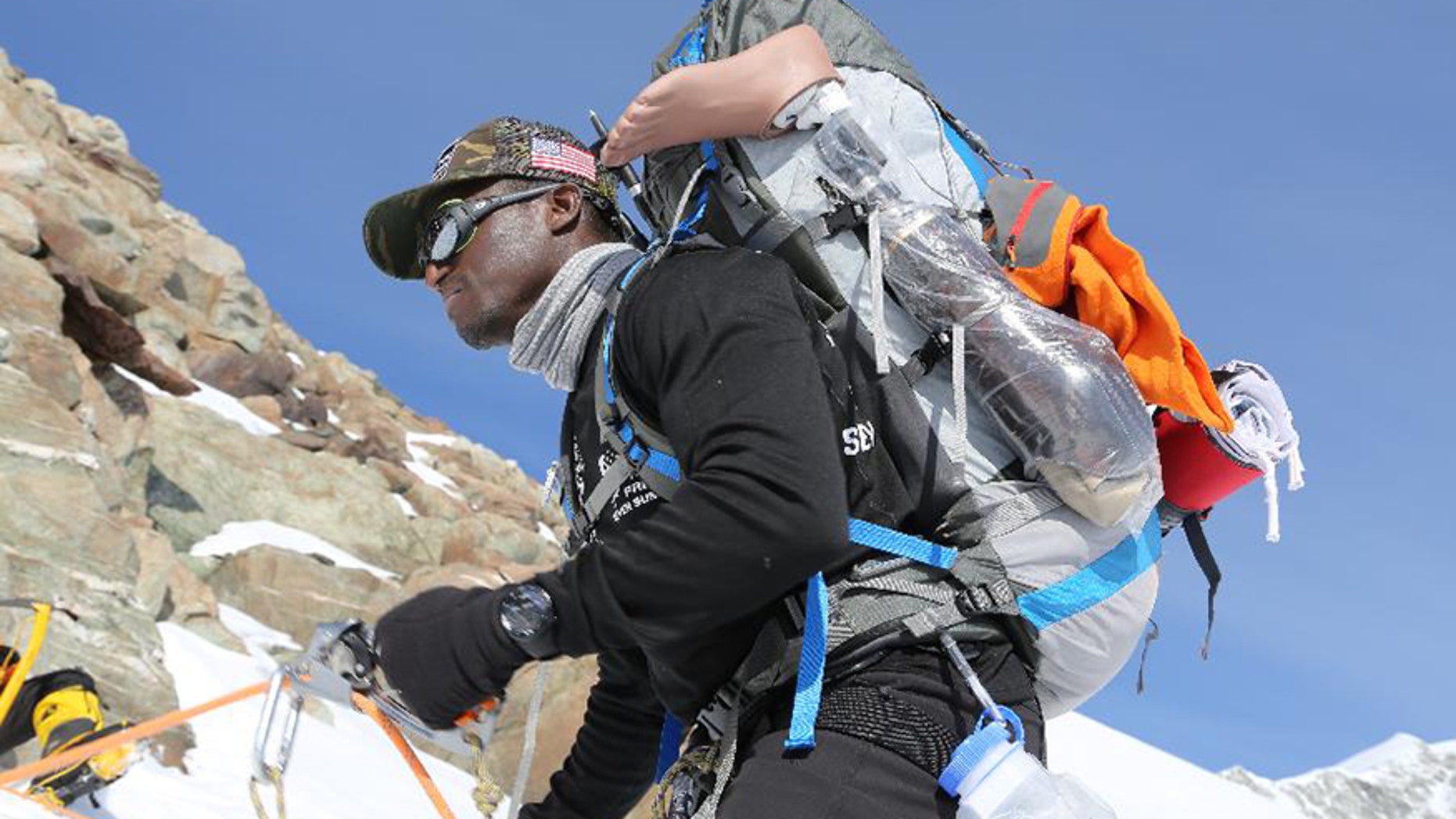 Cpl. Kionte Storey is working hard to get his stamina into tip-top shape before he attempts to reach the summit of Africa's tallest peak in about two weeks.
The Marine Corps veteran has been pushing his body and mind to conquer his latest challenge since losing his leg in Afghanistan in 2010. On Aug. 17, he is traveling to Tanzania to climb Mount Kilimanjaro as part of the new campaign called #Give2Veterans by the Bob Woodruff and the Steven & Alexandra Cohen foundations.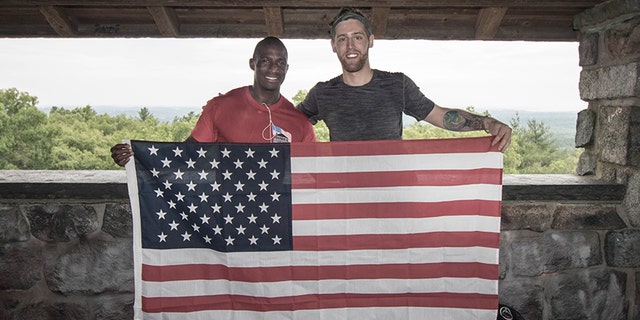 "When they reached out about climbing Kili, in short, it's raising money, but it's a challenge in and of itself," Storey told Fox News on Thursday. "I am not letting my injury define me and I want to show that we can do anything and nothing is impossible."
Mount Kilimanjaro's peak stands at 19,341 feet. He will be joined by Jake Rath, of the Steven & Alexandra Cohen Foundation.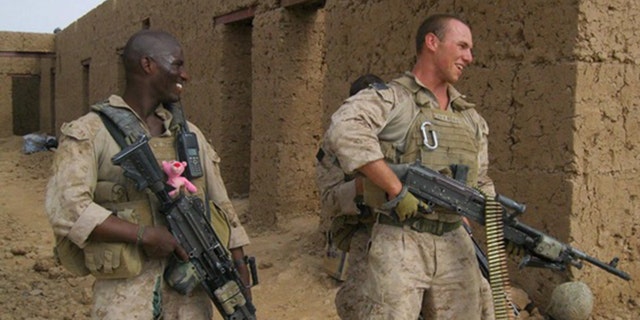 Storey, who lives in San Diego, Calif., joined the Marines in 2007. He was deployed to Haditha, Iraq in 2008, where he served until February 2009 as part of Operation Iraqi Freedom.
In March 2010 he was deployed to Afghanistan for Operation Enduring Freedom. Storey, as a team leader, was conducting a morning patrol in September of that year, clearing out a building.
"There was an IED on the floor," he recalled. "Everyone stepped over it, but I hit the trigger."
He sustained the loss of his lower right leg below the knee and compartment syndrome to his left leg.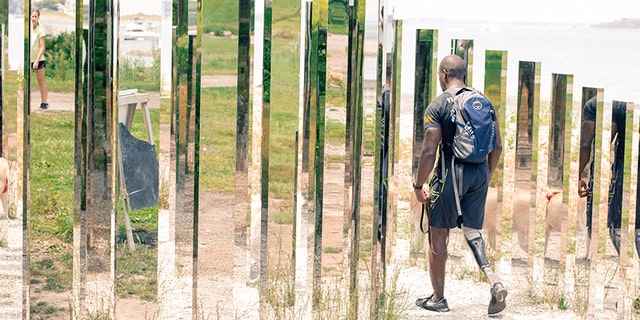 "[After my injury] I started to go on a downward spiral. I was abusing my pain meds; I was feeling very lost and confused," Storey recalled. "I didn't like who I was becoming."
He added: "I didn't know where life was going to take me."
The now 29-year-old old said eventually he needed to change the course of his life. He went "cold turkey" off his medication and started doing Paralympic camps. He had gone on to try out for the London and Rio Paralympic teams and has medals in the Warrior Games track and swimming events.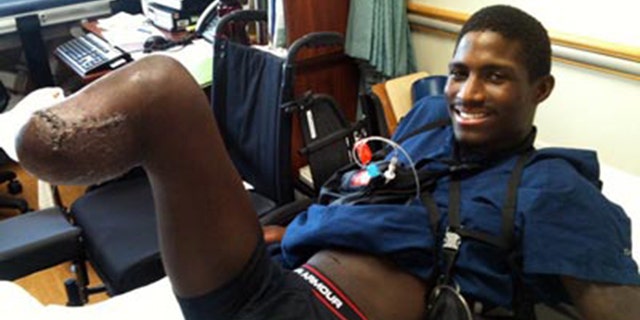 In 2013, he became the first African-American and first amputee to reach the summit of Antarctica's Mount Vinson.
Those challenges caused by his injury became the biggest motivation. He sees them as ways of showing people that despite any injury, anything can be achieved.
"I want to challenge myself as an amputee," Storey said. "I look for these things. I want to find my weakness as an amputee and then challenge them."
He added: "We see a lot of able-bodied athletes and many of us make our own excuses. I try to defy any of those excuses."
Once Storey returns from Africa, he has enrolled in school to get his degree as a physical therapist.
"Kionte's efforts on Kilimanjaro demonstrate how much veterans can accomplish, in spite of their challenges, when they receive the support they need," said Anne Marie Dougherty, executive director of the Bob Woodruff Foundation, an organization which works to create long-lasting, positive outcomes for post-9/11 impacted veterans and service members.
"The awareness he's raising around the #Give2Veterans campaign will help BWF continue to provide grantees with life-changing resources that support post-9/11 veterans in very meaningful ways," Dougherty added.
By sharing the hashtag #Give2Veterans, the Steven & Alexandra Cohen Foundation will donate $1 to BWF, up to $500,000.
Alexandra Cohen, president of the Steven & Alexandra Cohen Foundation, said we have an "obligation" to help our veterans.
"We are deeply committed to supporting military veterans and their families," said Alexandra Cohen, president of the Steven & Alexandra Cohen Foundation. "We all have an obligation to give back to those that have served and protected our country – men and women, like Kionte Storey, that embody true heroism and whose courage and strength inspire us all to continue doing more for our heroes."