Manhunt on for gunman who shot disc jockey at Wisconsin radio station in apparent targeted attack, police say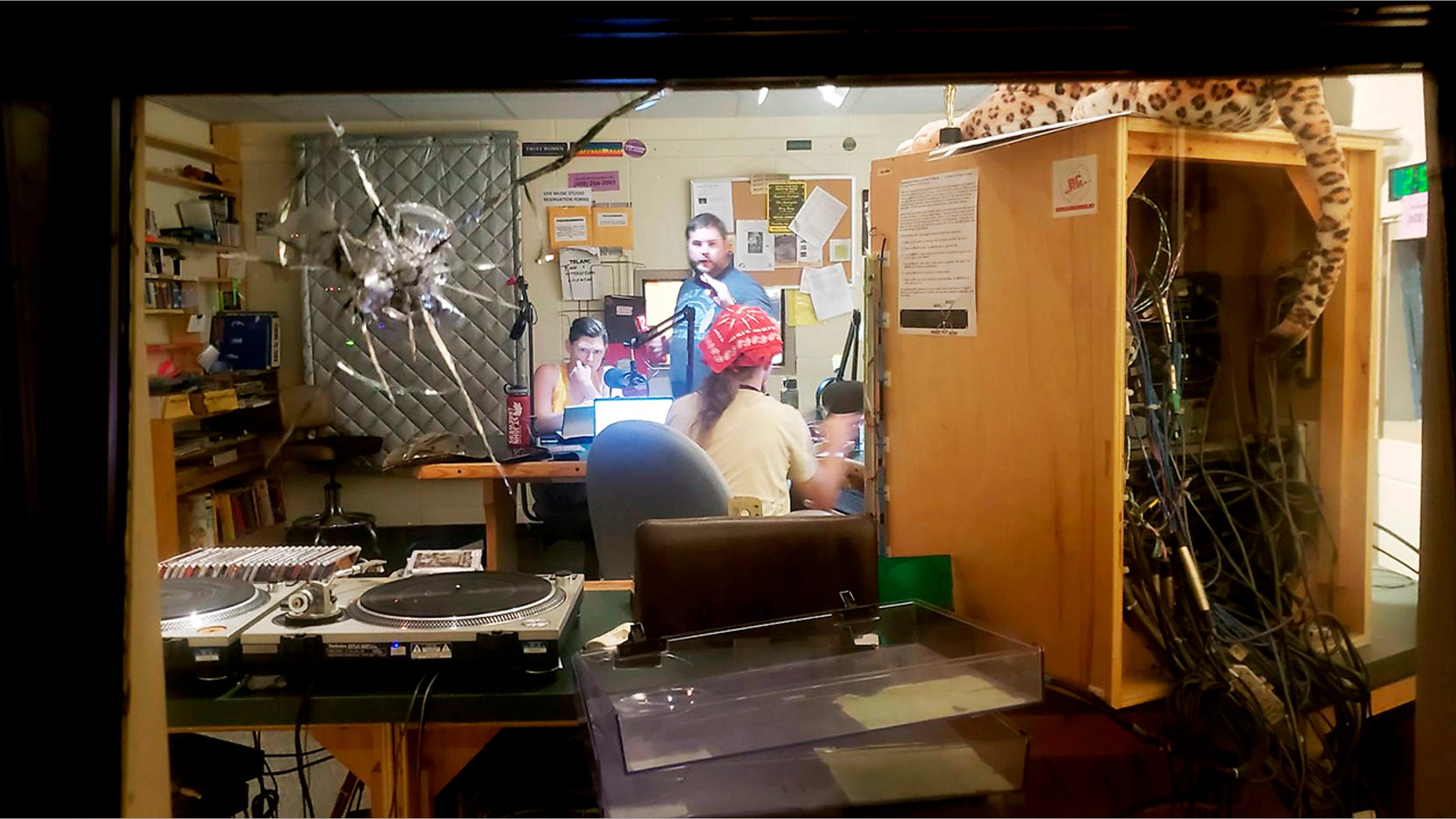 Authorities in Wisconsin launched a manhunt Monday for the person who wounded a disc jockey at a local radio station in what appeared to be a targeted attack.
Sunday's shooting at WORT-FM in Madison wasn't random or an act of violence against the media, police spokesman David Dexheimer said.
A masked gunman entered the radio station around 3 a.m. and opened fire on three people in one of the studios, police said. One DJ was wounded in the shooting. He was treated at a hospital and later released. The two others were not injured. All three were volunteers.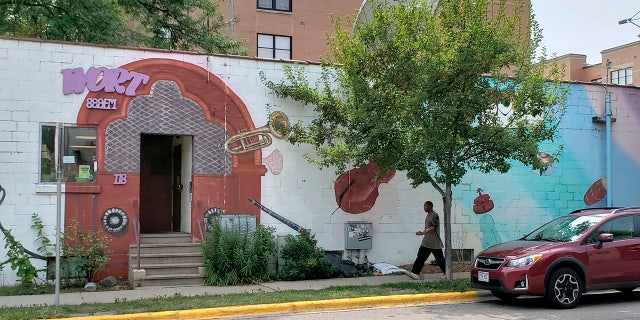 All three individuals ran into the control room before seeking shelter in the music library and calling 911, station officials said. The shooter fired a number of shots into the studio, Dexheimer told the Wisconsin State Journal. Pictures posted on the station's Facebook page showed bullet holes in the glass and siding.
The shooter and the victims weren't immediately identified.
Doug Holtz, the station's business director, said they were reviewing security practices after the incident.
"We've changed out the codes on all our door locks. And we are reasserting (to staff) to keep those codes private," Holtz said.
A security camera used to monitor visitors isn't capable of recording and didn't capture the gunman, Holtz said.
The shooter entered the station during the transition between the midnight and 3 a.m. shows, station officials said. It was unclear whether the gunman knew the door code to get into the station or if someone held the door open for them.
The station was off-air following the shooting. The broadcast returned about six hours later.
The Associated Press contributed to this report.