Manhunt for woman, 37, accused of performing obscene sex act in McDonald's dining room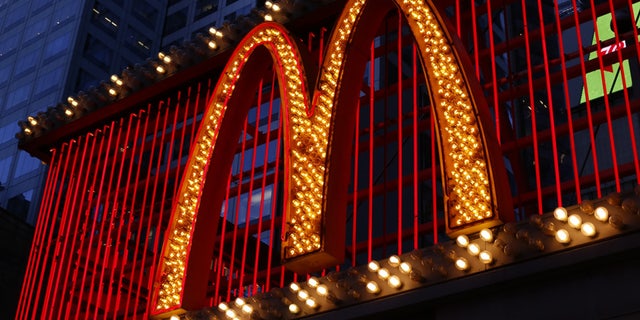 Cops were on the hunt Monday for a woman suspected of performing an oral sex act on a man in broad daylight inside a Pennsylvania McDonald's dining room earlier this year, with a warrant now out for her arrest.
Christine Chafin, 37, was charged with open lewdness and disorderly conduct in May this year after being kicked out of the family at the popular family restaurant in York by an employee, who later called state police.
The man suspected in the act, 30-year-old Conrad Jablecki, was quickly located by police and charged with indecent exposure, open lewdness and disorderly conduct. He has since appeared in court and was released, while Chafin failed to turn up to her July 21 arraignment, triggering a bench warrant for her arrest.
A public information officer for the Pennsylvania State Police confirmed to Fox News that as of late Monday afternoon, the warrant remains active and was issued by York county police, who are now handling the case.
ARKANSAS MAN ARRESTED, ACCUSED OF HAVING SEX WITH FAMILY'S PET DONKEY
MILAN POLICE ARREST MAN IN KIDNAPPING OF BRITISH MODEL
Chafin managed to escape after police were called. Her identity was later revealed after police called on anyone with information to come forward. She is believed to be a Maryland resident, and the mother of one young boy.
However, this isn't the first brush with the law for either suspect. Chafin's record is reported to include convictions for driving under the influence of a controlled substance, marijuana possession and careless driving, while Jablecki has been convicted of public drunkenness, disorderly conduct and exposing himself to a child on a beach.