Man wore live ammo belt for 'Terminator' costume at college campus: cops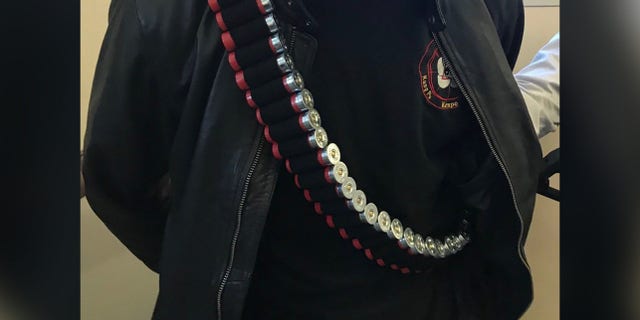 A man dressed up as "The Terminator" for Halloween — complete with live ammo strapped across his chest — sparked just a single 911 call after he walked onto campus at the University of Central Florida, authorities said.
UCF police responded to a campus classroom Tuesday after receiving a report of a suspicious person, WTVR reported.
When the cops arrived, they found the man dressed up as the famed Arnold Schwarzenegger character, complete with live rounds.
The man was detained, questioned and ultimately released after authorities determined there was no criminal intent behind his costume.
According to the news outlet, police said they received one call about the man wearing the real shells.
Read more at the New York Post.