Man linked to Sam's Club blasts in California is arrested, charged, police say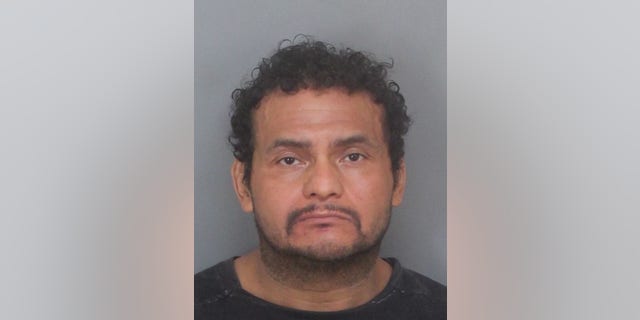 NEWYou can now listen to Fox News articles!
Authorities in Southern California said Friday that they have arrested and charged a man suspected of setting off two explosives at a Sam's Club store on Thursday afternoon.
The Ontario Police Department said in a news release that Hugo Gonzalez, 49, was hit with multiple charges, including arson, possession of a destructive device and ignition of a destructive device. His bail was set at $1 million, police said.
Police said they were called to the store in Ontario around 2 p.m. on reports of a possible structure fire. They reportedly realized the fire was connected to an explosive that had been set off by a person who had already left the scene.
An officer spotted the suspect attempting to flee in a Honda Civic and tried to pull him over, police said. The suspect reportedly led police on a short pursuit before eventually pulling over and surrendering.
In his car, investigators discovered additional materials that were "similar to those used in the devices," police said.
Investigators also searched his apartment in Fontana, as well as a second associated apartment, police said.
"No additional explosive devices were located, however, materials used to manufacture similar devices were recovered," police said.
A bomb squad searched the store area and found that two explosives had gone off on opposite ends of the location, igniting items near them, police said. No injuries were reported.
"Sam's Club employees acted quickly and used fire extinguishers to put out the flames," police said.
Police released surveillance video Friday, showing a man walking into the store wearing a white surgical mask and pushing a shopping cart, according to the Associated Press. Another video showed what appeared to be an explosion, sending frantic shoppers fleeing from the area, before smoke filled several aisles.
Gonzalez was questioned by investigators, authorities said, but a motive wasn't clear. They said they believe he acted alone.
Police said there was "no indication that he is linked to any criminal organization and he is not believed to be on a terrorist watch list." He is also not a Sam's Club employee, police said.
Ontario is about 37 miles east of Los Angeles. Fontana is about 14 miles east of Ontario.
The Associated Press contributed to this report.