Man hauls tankers full of water to keep 350-year-old tree alive amid drought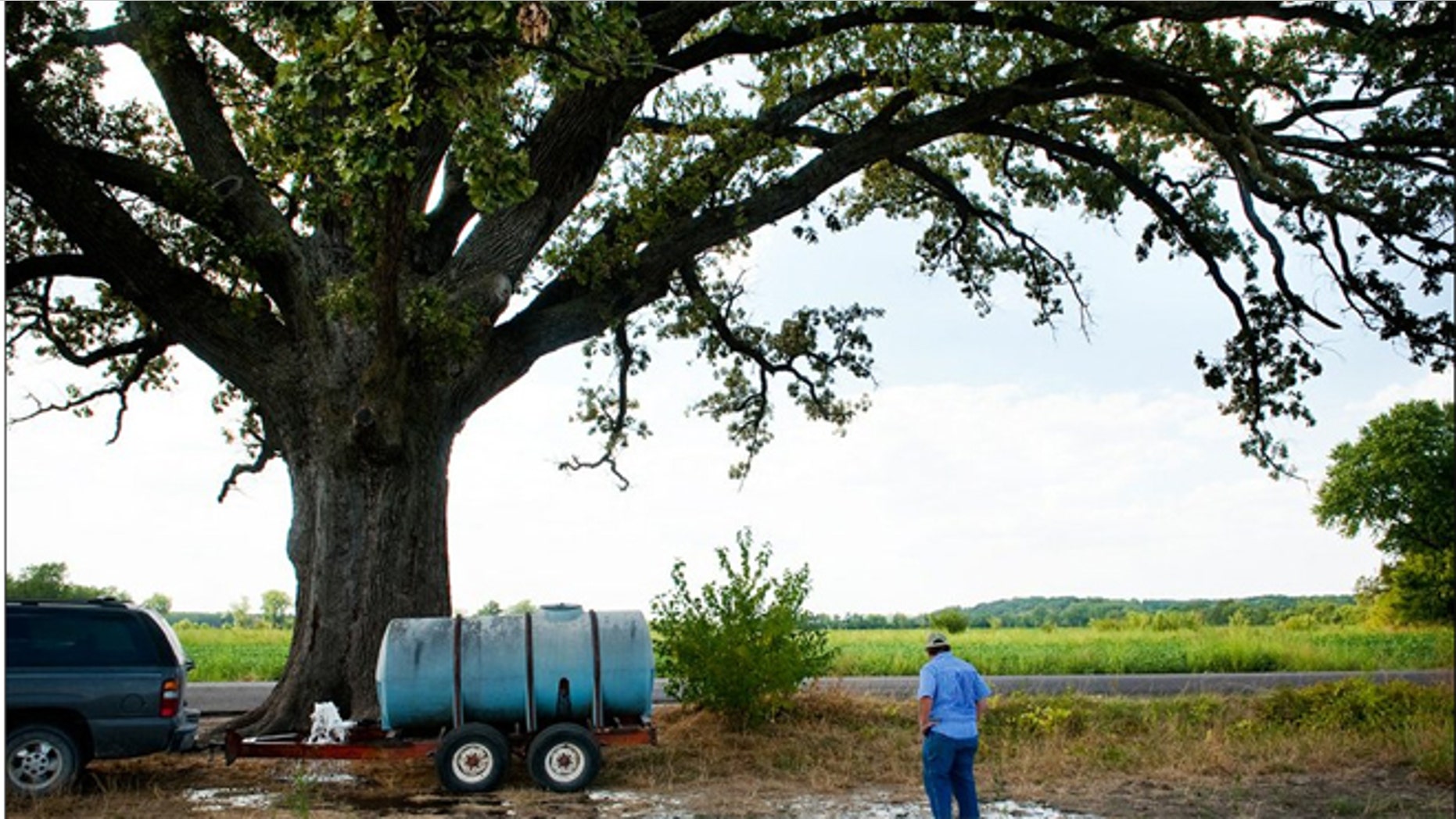 The historic drought parching much of the country's heartland has claimed crops, but a Missouri man is working to make sure it doesn't kill a 350-year-old tree.
John Sam Williamson has been hauling 1,600 gallons of water from the Missouri River to the champion bur oak, which sits on the 1,000-acre farm his family has run for six generations. The legendary oak is estimated to be 350 years old and is believed to be the largest of its kind.
"The drought of '80 was different," Williamson told the Columbia Daily Tribune. "That was hotter, but this one is longer."
According to a report, 99.29 percent of Missouri is in extreme drought or worse.
It's been one of the state's hottest years on record, and the bur oak has been showing signs of stress:
"The leaves are beginning to curl up a little bit, and they have turned kind of brown," Williamson said. "I think it has aborted a lot of the acorns. And the leaves turn upside down to keep from losing moisture."
He told the Columbia Daily Tribune that he plans on watering the tree weekly for the next month or more.
The drought is leaving crops dry, and increasing prices on livestock feed, according to Melissa Haley of Bourn Feed & Supply in Columbia.
"It makes me cringe every time I tell somebody their feed bill," Hayley said. "It is not good for us; it is not good for them; it is not good for anybody."
Rather than grazing pastures, like they usually do this time of year, livestock are being forced to eat hay because of dry lands. These days, a $40 bale of hay can cost upwards of $100.
"Really, around here, already hay is really scarce," Haley told the Columbia Daily Tribune. "People just aren't being able to locate any from the usual people. I get phone calls several times a day where people are worried about hay and don't know what to do."