Man at DC's Trump Hotel found with guns, ammo in car, police say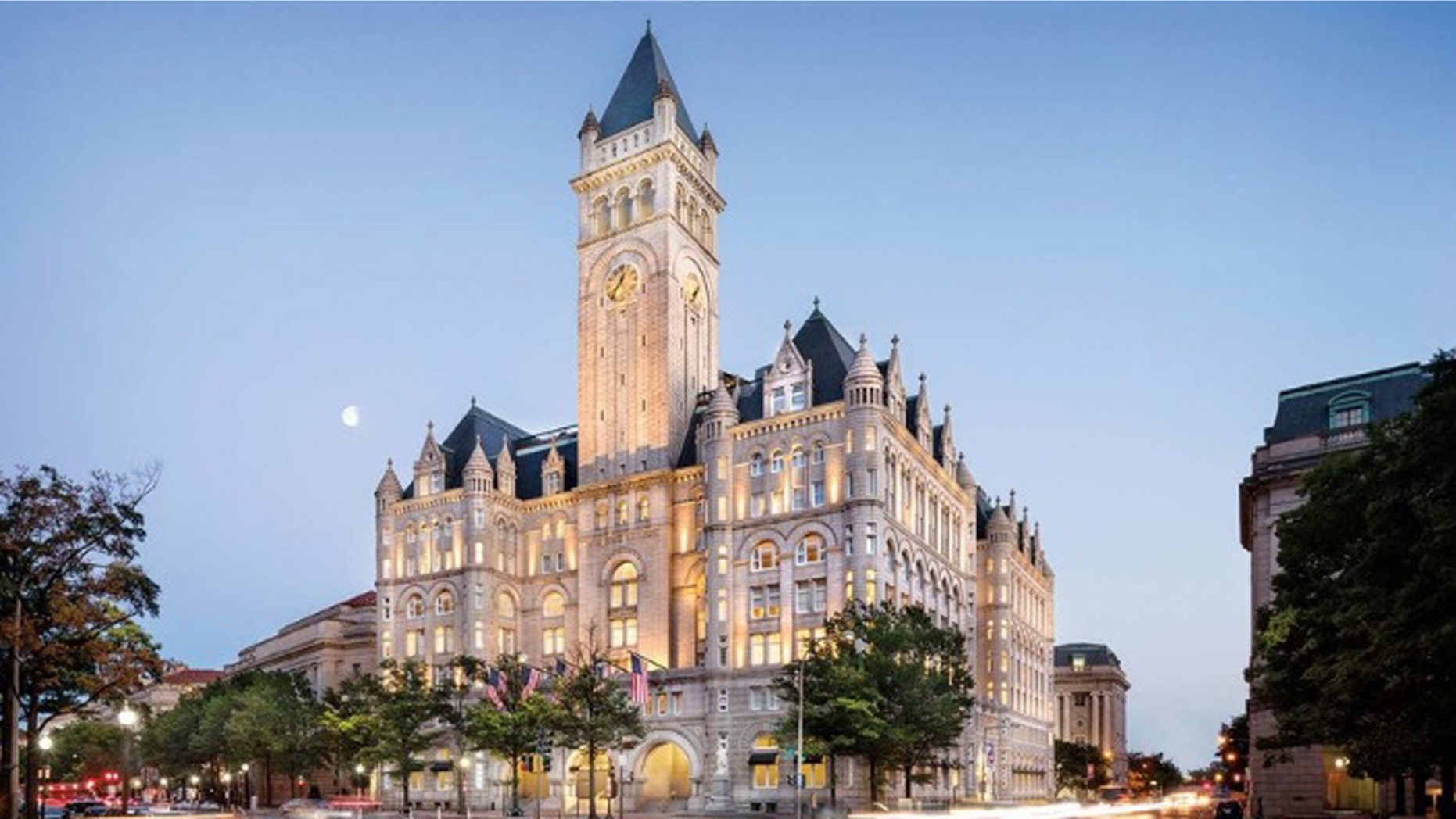 A Pennsylvania man staying at Trump International Hotel in Washington, D.C., was arrested Wednesday morning after officers found weapons and ammunition in his car, authorities said.
Bryan Moles, 43, of Edinboro, Pa., was arrested inside his hotel room about 2 a.m., Washington, D.C. Mayor Muriel Bowser said at a news conference.
Pennsylvania State Police received a tip shortly after midnight about Moles, who was armed with weapons and traveling to the nation's capital. Metropolitan Police and the Secret Service rushed to the hotel on Pennsylvania Avenue NW, where security helped locate the vehicle.
Police found a Glock pistol, a Bushmaster assault rifle, and ammunition inside Moles' car, which was parked outside the hotel. One of the guns was in "plain view" inside the vehicle.
An explosive ordnance unit examined the car and found no hazardous material, police said.
Moles was charged with carrying a weapon without a license and possession of unregistered ammunition. Police initially said the individual who provided the tip claimed that Moles made threats, but authorities did not have enough evidence to charge him for that crime.
Moles was interviewed and cooperated with authorities, police said.
Trump International Hotel confirmed in a statement to Fox News that a guest "who was behaving suspiciously" was arrested.
"We take the safety and security of guests very seriously. It is our first priority," the statement read.
Metropolitan Police Chief Peter Newsham thanked the individual who provided the tip that "averted a potential disaster here in our nation's capital."
The Secret Service said none of its officers were ever put at risk during the situation and an investigation is ongoing.