Louisiana pipeline blaze could burn until Thursday, Coast Guard says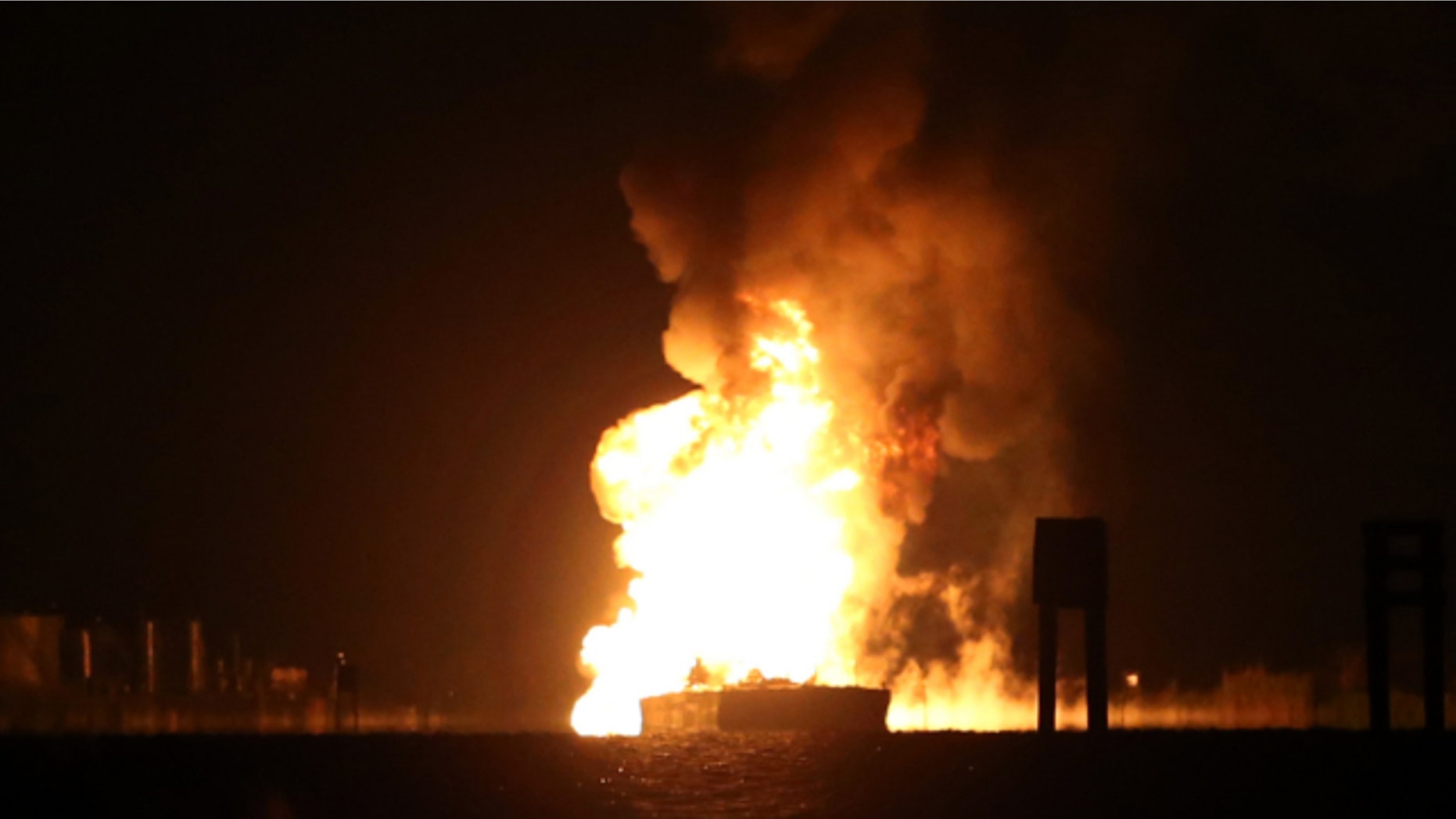 LAFITTE, La. – The Coast Guard says it will likely take until Thursday or later for a pipeline fire in Louisiana to burn itself out.
The blaze began Tuesday night when the pipeline was struck by a tug boat and barge.
Capt. Jonathan Burton said the barge was carrying 92,000 gallons of oil, but none was believed to be leaking. He said a sheen, which could be from diesel fuel, was spotted in Bayou Perot about 30 miles south of New Orleans.
Four people aboard the tugboat were injured, one severely.
Smoke rising from the site was visible Wednesday from downtown New Orleans.
Burton said investigators hadn't determined why the vessels hit the pipeline, owned by Chevron.
Chevron has cut the flow of gas, but some still remains in the section of pipeline where the collision occurred.