Lightning strikes 186-year-old New Hampshire church, sparking fire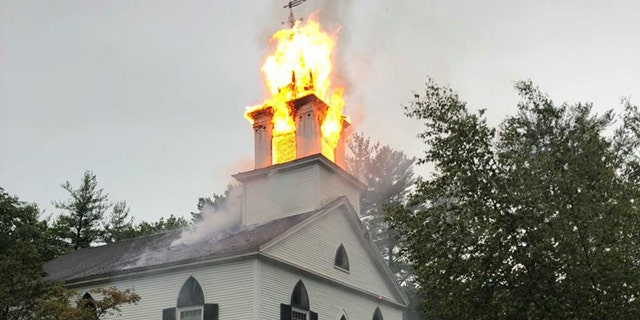 A historic church in New Hampshire sustained serious damage after the building's steeple was struck by lightning Tuesday as strong storms made their way through the area.
Staff at a day care center next to the 186-year-old Crosswords Community Church in Bow called 911 after hearing a "loud crack" and seeing the building on fire.
"I was the first one to arrive here, and the flames were shooting about 75 feet out of the top of the church," Bow Fire Chief Mitchell Harrington told WMUR.
Harrington said that no one was in the church at the time, and crews were able to get the blaze under control in about 40 minutes.
TENNESSEE MAN FATALLY STRUCK BY LIGHTNING IN 'FREAK ACCIDENT' WHILE MOWING MOM'S LAWN
"The fire damage is pretty much confined to the steeple, but there is a fair amount of water damage throughout the church underneath the steeple," Harrington told WMUR.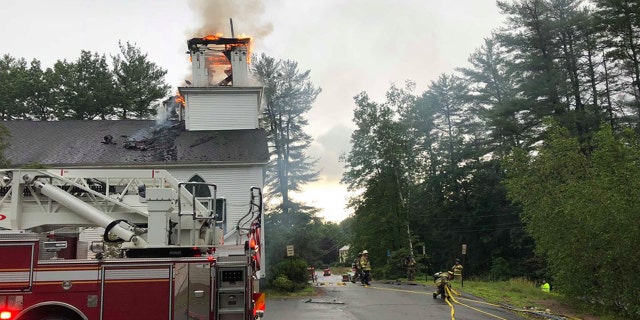 The damage to the building originally constructed in 1832 is being assessed by the church's pastor.
The storms in the area at the time flooded some roads and buildings in New Hampshire. Rescue crews were busy responding to another fire at a home that was caused by a lightning strike, officials told the Concord Monitor.