Las Vegas shooting: Killer bought more than 30 weapons, source says
Las Vegas gunman Stephen Paddock bought more than 30 weapons and had 23 firearms in his hotel room as he carried out the deadliest mass shooting in U.S. history, Fox News learned Monday.
The deadly cache included converted, fully automatic AR-15 style assault rifles with high capacity magazines, according to a law enforcement source. The weaponry suggests Paddock passed numerous FBI background checks.
Police said late Monday they recovered 23 firearms from Paddock's hotel room. Weapons found were both .308 and .223 caliber, Fox News has learned.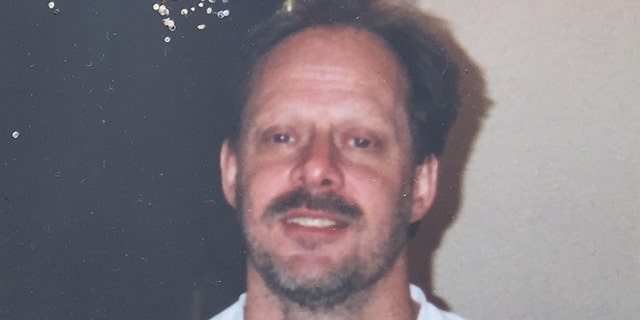 The owner of a gun store in Utah says Paddock visited the store multiple times this year and purchased a shotgun after successfully passing a federal gun background check.
Dixie GunWorx owner Chris Michel recalled that Paddock said that he was new to the area and was visiting local gun shops. Paddock purchased the shotgun in February and last visited the store in St. George in the spring. The store is located approximately 40 minutes from where Paddock lived in Mesquite, Nevada.
Michel says he spoke with Paddock to get to know him and make sure there were no signs that he should not be allowed to buy a gun. "There were no red flags," Michel said he concluded.
Country music star Jason Aldean was on stage Sunday night at the Route 91 Harvest Festival when Paddock opened fire across the street from inside the Mandalay Bay Hotel and Casino, killing at least 59 people and injuring more than 520.
Paddock killed himself as police stormed his hotel room.
One witness told a local television station that he heard "hundreds of shots." The gunfire was rapid and was reportedly confused with firecrackers.
"It sounded like a machine gun," one vendor told Fox News. "It sounded like more than one machine gun."
The .223 is known as a typical AR-15 round and is common in small game hunting. The .308 is a heavy, long range bullet, meant for big game like elk and black bears. It is commonly used in an AR-10 rifle.
Fully automatic weapons are illegal, but machinists can convert them.
There is one unlikely exception. A machine gun purchased prior to 1986 is eligible for a license from the Bureau of Alcohol, Tobacco, Firearms and Explosives, which issued a tax stamp. But those stamps are almost impossible to acquire.
Fox News' William La Jeunesse, Jake Gibson and the Associated Press contributed to this report.