Kalamazoo shooting suspect bought tactical jacket day of rampage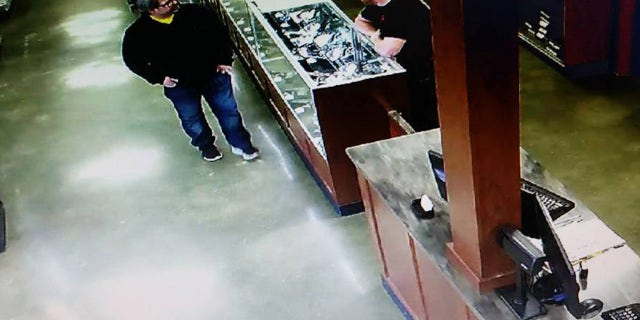 The suspect in Saturday's deadly shooting rampage in Kalamazoo, Mich. visited a gun shop and bought a tactical jacket hours before the attack, authorities said.
Kalamazoo Police Chief Jeff Hadley also said Tuesday that 45-year-old Jason Dalton had no history of mental illness and wasn't prescribed any medication that would have prevented him from owning the weapon he allegedly used to kill six people and injure two others.
Dalton is charged with murder and attempted murder in the shootings, which took place outside an apartment building, a restaurant and a car dealership over a span of almost seven hours. Authorities said Dalton paused between shootings to make money as an Uber driver.
"He was a law-abiding citizen up until he pulled the trigger on the first victim," Jonathan Southwick, owner of the gun store Dalton visited in Plainwell, 20 miles north of Kalamazoo. "There are no laws you could put into place to stop what had happened."
Southwick said Dalton was an occasional customer of his store. On Saturday, Southwick said Dalton arrived with a friend.
"I went over and said, 'Hey, how you doing? I haven't seen you in a while.' He said he was doing good," Southwick told Fox17.
Southwick said Dalton's friend looked at long guns while Dalton went to the store's clothing department and picked out the jacket. Southwick added that Dalton did not buy a gun while he was in the store.
"He talked with my manager for a bit, was laughing and joking a bit, gave him a one-armed hug — then proceeded to purchase the jacket and said he was going out to enjoy the weather," Southwick recalled.
Dalton did not have a permit to carry a concealed weapon, Kalamazoo County Undersheriff Paul Matyas told the Associated Press. Southwick told Fox17 the jacket has "some conceal pockets but mainly for documents. You could put a small pistol in it, and then it's got zippers on the side. If you needed to get to the pistol you could."
When Southwick later heard about the deadly attacks, it was "definitely a shock," he said. "Sunday morning, when my manager and I were setting up for our [Concealed Pistol License] class, he pulled up [Dalton's] mugshot on his phone. He showed it to me, and I was like, 'Holy crap, I just talked to him yesterday.'"
The Associated Press contributed to this report.