Justina Pelletier's family to sue Boston hospital after long custody fight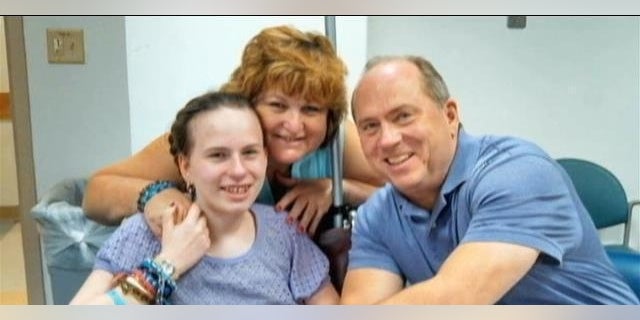 NEWYou can now listen to Fox News articles!
Relatives of Justina Pelletier, the girl removed from her parents' custody during a fight over her diagnosis, announced their plans Thursday to sue Boston Children's Hospital for malpractice and for violating her civil rights.
"For almost 18 months, Justina Pelletier and her family had to endure emotional, physical, spiritual and psychological suffering and pain along with major civil rights violations because of the incompetence, neglect and malpractice of Boston Children's Hospital," family spokesman Rev. Patrick Mahoney said.
"We are committed to the best interests of our patient's health and well-being, according to the high standards we follow for every patient placed in our care," the hospital responded.
The Massachusetts Department of Children and Families took emergency custody of Justina Pelletier in 2013, when she was 14 years old.
The girl said she had trouble eating and walking, among other problems. Tufts Medical Center had treated her for mitochondrial disease, a disorder that affects cellular energy production.
But Boston Children's Hospital later diagnosed her problems as psychiatric. When Justina's parents, Linda and Lou Pelletier, rejected the new diagnosis and tried to take her back to Tufts, the Massachusetts DCF took custody of the girl.
The family ultimately regained custody of the girl more than a year later, Fox 25 reports.
The Associated Press contributed to this report.