Judge orders release of Calif. woman who served 32 years for forced murder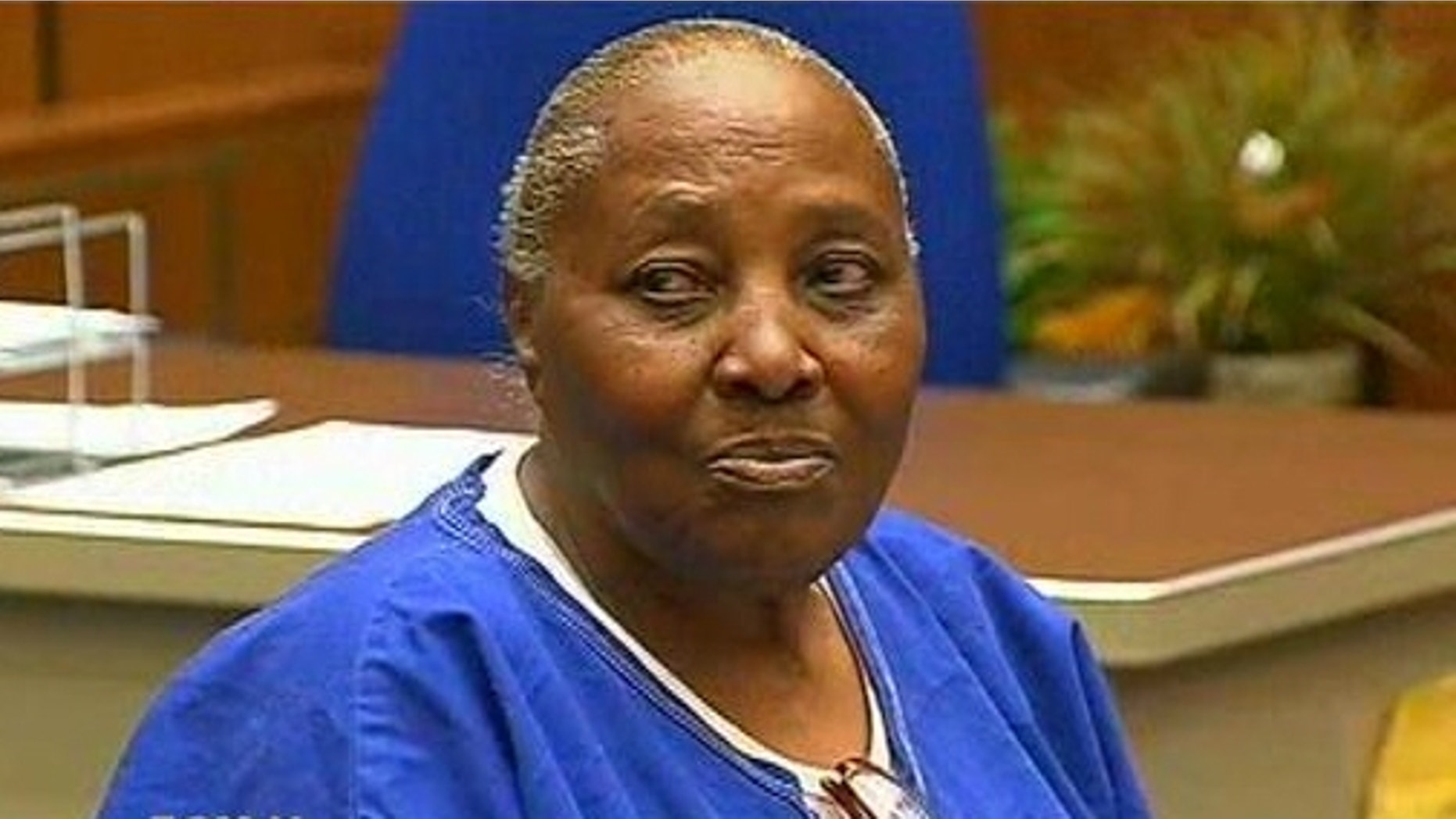 A Los Angeles judge Monday ordered the release of a 74-year-old woman who had served 32 years in prison for a murder that she had been forced to assist in at gunpoint.
MyFoxLA.com reported that Mary Virginia Jones was held in custody Monday night because her release order was held up by paperwork. The California Institute for Women needed to run a rap sheet and count the number of days served.
That was maddening to Jones's daughter, Denitra Jones-Goodie who said, "She don't need to be going through this. You know, the thing is, the judge ruled 11 years, she's already done 32, so what is there to calculate?"
Jones was convicted in 1982 of first-degree murder, kidnapping to commit robbery and robbery in connection with the April 3, 1981 robbery and shooting of two drug dealers, one of whom died. The verdict was overturned on appeal, but a second trial ended in a deadlocked jury, and Jones was convicted of the two robbery counts in a third trial and sentenced to 15 years to life in prison. Then, in 1987, Jones was convicted of the remaining count of first-degree murder.
Jones's case was taken up by students from the University of Southern California Law School's Post-Conviction Justice Project. They argued that Jones's abusive boyfriend, Mose Willis, had forced her to commit the crime at gunpoint and threatened to kill Jones and her daughter if she told police his role. Willis died in 1988 while on California's death row.
The Los Angeles County District Attorney's Office conducted an independent investigation into the case and agreed to dismiss Jones's previous convictions. In exchange for a plea of no contest to involuntary manslaughter, she would not have to serve any more time or be on probation.
Jones formally entered her plea with the help of a magnifying glass, which she used to read her statement. Judge William C. Ryan then ordered that Jones "be released forthwith."
Click for more from MyFoxLA.com