Iraqi refugees in US accused of hiding family ties to American's kidnapper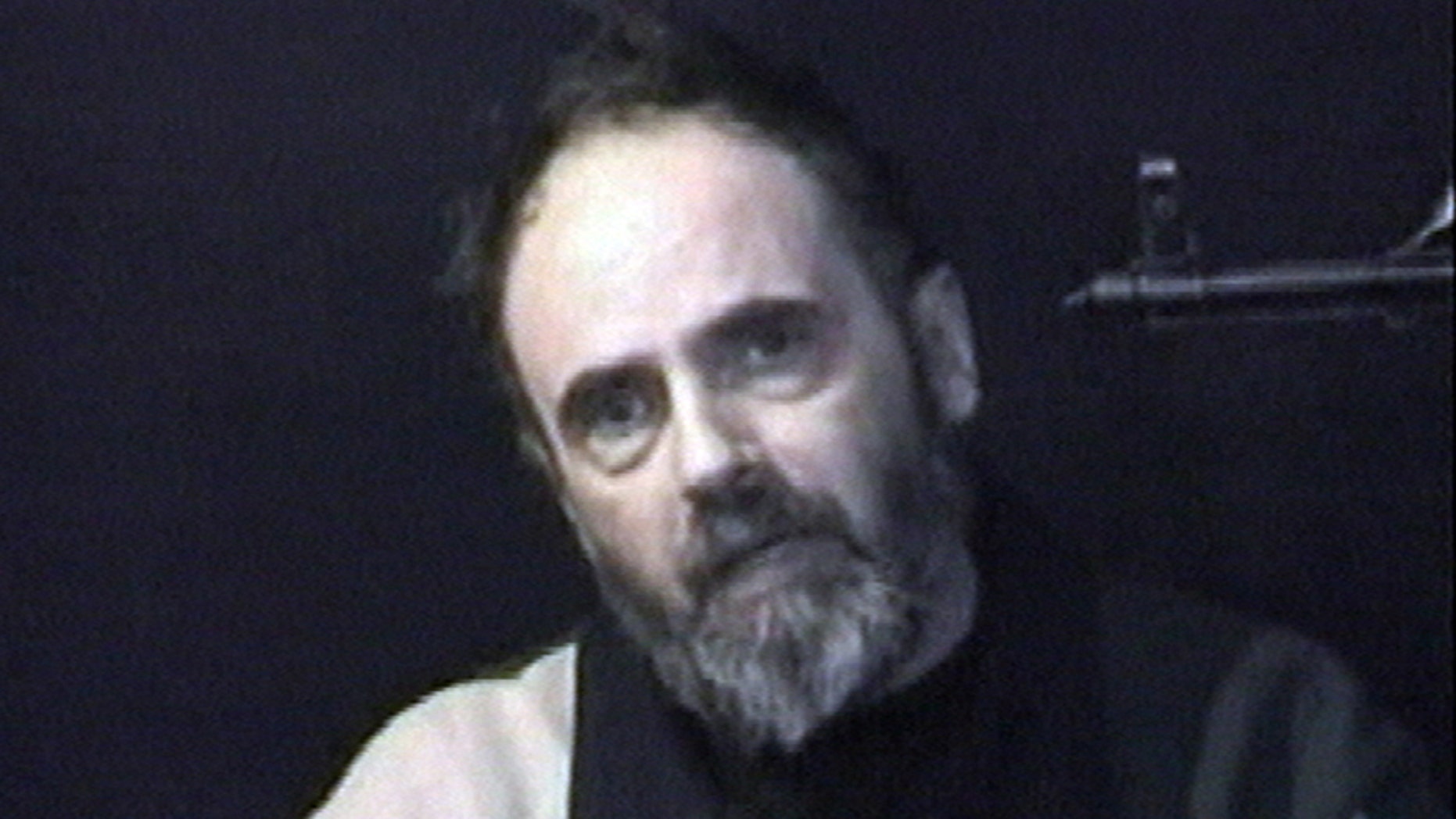 Three Iraqi refugees in Virginia were arrested and charged with immigration fraud Tuesday after prosecutors said they hid their links to a kidnapper who held an American man hostage in an underground bunker for nearly a year.
Yousif Al Mashhandani, 35, his brother, Adil Hasan, 38, and his wife Enas Ibrahim, 32, all applied to become U.S. citizens, but they did not report that Yousif and Hasan were biological brothers of Majid Al Mashhadani, who was detained for kidnapping Roy Hallums, a U.S. citizen in Iraq, in 2004.
In a phone interview with The Associated Press on Tuesday, Ibrahim said they decided to keep that relationship a secret. "We just wanted to leave our country," she said. "When we started the process we were just scared to add his name."
TENNESSEE CHALLENGES CONSTITUTIONALITY OF FEDERAL REFUGEE PROGRAM
Yousif's fingerprint was found in the building where Hallums suffered as a captive before he was freed in an Army raid, according to court documents. Still, they do not accuse the three of taking part in the kidnapping.
Hallums, though, said his abduction was largely a family affair perpetrated by the Mashhandani clan.
GERALDO: TRUMP'S RHETORIC MADE REFUGEE BAN IMPOSSIBLE
"The gang that had me was all one family," Hallums told The AP from his home in Memphis, Tenn. "There were so many people involved in this kidnapping."
Hallums said he was surprised to learn Tuesday that the three had been able to enter the U.S., given the fact that Yousif's fingerprint had been on file with authorities for years when he made his refugee application in 2007. The three were living as lawful permanent residents in Vienna and Burke, WJLA reported.
The Justice Department stated that when Yousif was confronted about the fraud in 2016, he admitted that he never disclosed his relation to Majid on his family tree form. He was informed that as a refugee, "he would not be allowed into the U.S. if any immediate family members had a criminal background."
Yousif and Hasan were detained pending a hearing scheduled for Friday. Ibrahim was allowed to remain free and return to her home in Burke, Virginia, where she cares for the couple's two children, ages 5 and 6, who were born in the U.S. and are American citizens.
When the FBI came calling last year, Ibrahim said they came clean, giving agents Majid's address and every bit of information they had about him. Ibrahim said she even offered to go with agents to Iraq to help them find him.
"I thought we were OK," she said. "The agent was very nice. He said, `We know you are good people.' I told him, `Just put yourself -- if you were us, and you had someone behind you who wants to kill you."
She said her husband worked in Baghdad's Green Zone and was a target for terrorists.
The refugees face a maximum sentence of 10 years in prison and eventual deportation if convicted.
"I don't want to go back to Iraq," Ibrahim said through tears. "It's my nightmare."
The Associated Press contributed to this report.