Iowa man arrested in 1998 cold case murder of Indiana woman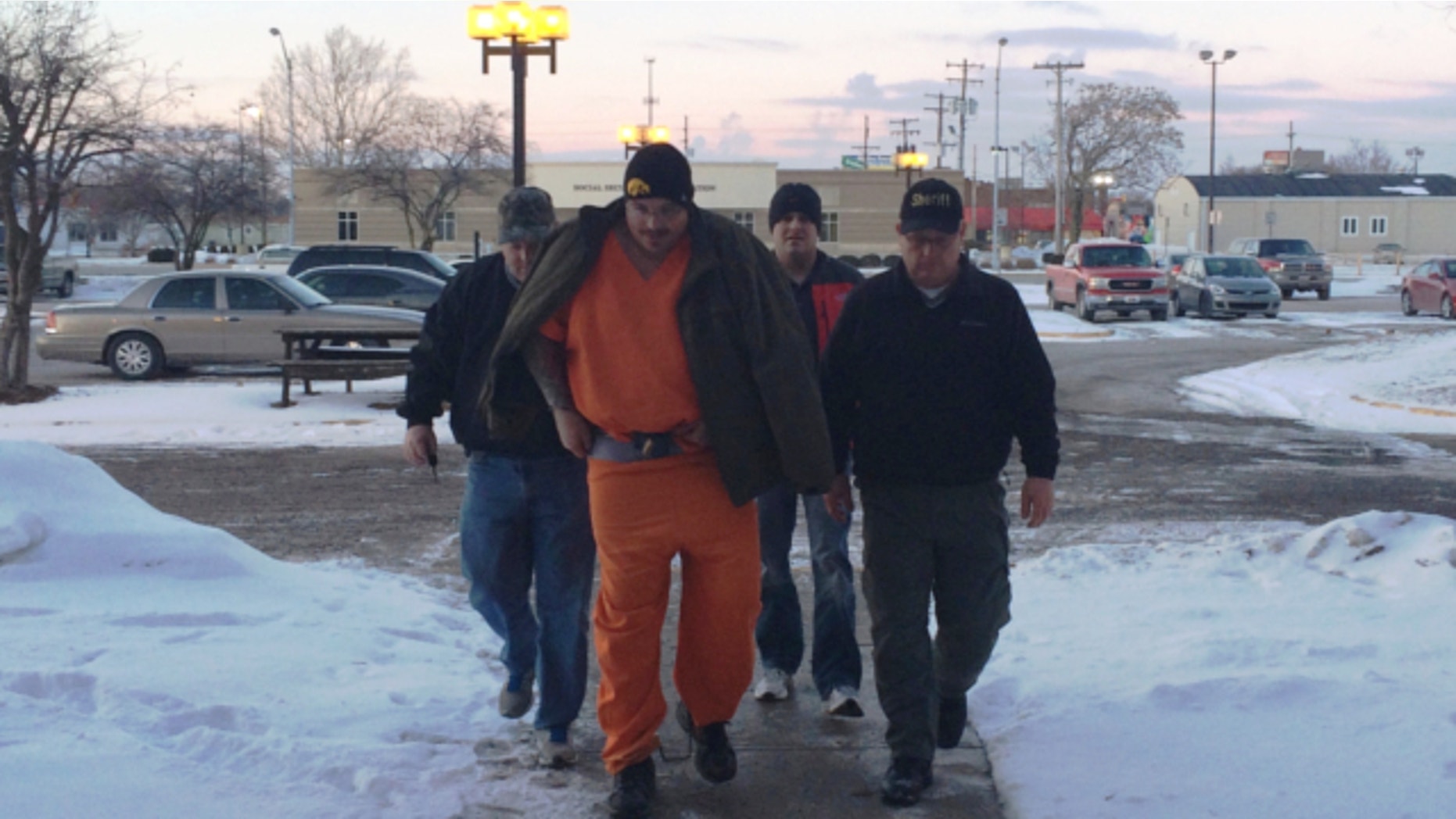 Authorities in Indiana have charged an Iowa man with murder in connection with the 1998 killing of a 19-year-old woman who was found stabbed to death in a western Indiana home where she had been housesitting.
Clinton Mackey, 33, of Vinton, Iowa, was being held without bond at the Vigo County Jail on Friday, less than six months after authorities reopened the investigation into the murder of Erika Case, the Vigo County Sheriff's Office said.
"A lot of hard work 15 years ago was done...(It's) been a 15 year process," Sheriff Greg Ewing told a news conference on Friday, adding that Mackey had been a suspect in the killing for a long time, WTHI-TV reported.
Case was found dead on Sept. 6, 1998, in a West Terre Haute home where she had been housesitting for friends. Mackey was one of the last people to see her alive, the Tribune-Star reported.
Vigo County Prosecutor Terry Modesitt said county detectives had obtained a full and detailed confession from Mackey, who waived extradition to Indiana during a Thursday hearing before a Benton County, Iowa, judge.
Modesitt said evidence is still being gathered in the case and witnesses are still being interviewed.
"We want a solid case, a confession alone in a case is not enough," he said.
WTHI-TV reported that an acquaintance of Mackey's said he confessed to her, saying he woke up the morning after the murder and found blood on his hands and bloody clothes in his closet. He reportedly admitted taking hard drugs the previous night.
Ewing credited the TNT program "Cold Justice" with helping put pressure on Mackey as it investigated her killing for a segment set to air Feb. 14.
"Cold Justice gave us that avenue. ... We ramped this case up, went back and went through the entire case from the beginning," he told WTHI-TV.
Case's brother, Jury Case Jr., said Friday that he and his family are "grateful that we finally have closure."
But he said it's unfortunate that his mother, who is deceased, "couldn't be here to witness this day."
The Associated Press contributed to this report.