Idaho teacher accused of feeding live puppy to turtle faces charge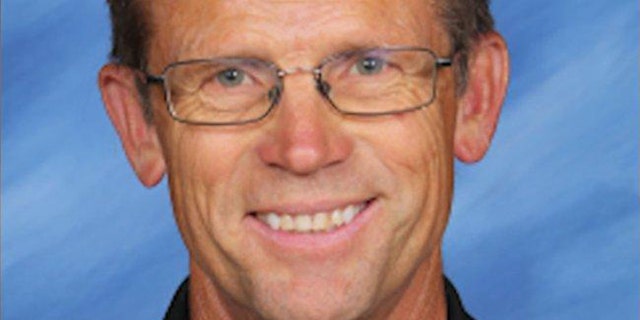 NEWYou can now listen to Fox News articles!
An Idaho teacher accused of feeding a sick puppy to a snapping turtle in front of several middle school students was charged Friday with misdemeanor animal cruelty.
Preston Junior High School science teacher Robert Crosland faces up to six months in jail and a $5,000 fine if convicted. The school is in rural Preston, where the 2004 teen cult classic film "Napoleon Dynamite" was set.
The turtle was "humanely euthanized" after being seized, EastIdahoNews.com reported Friday. The reptiles are considered invasive species in Idaho.
The story made headlines around the world, and many demanded that Crosland be charged, the news outlet reported.
SCIENCE TEACHER FED LIVE PUPPY TO SNAPPING TURTLE IN FRONT OF STUDENTS, WITNESSES SAY
Crosland allegedly fed the puppy to the turtle in front of three boys after school hours on March 7. The mother of two of them told a local newspaper at the time that the story had been blown out of proportion, EastIdahoNews.com reported.
"If anyone has a right to be upset, it is me," Farahlyn Hansen said, according to the news outlet. "I am not upset. I felt like it was the more humane thing for Robert to do than to just leave it (the puppy) to die. … The puppy was dying."
Preston School District 201 Superintendent Marc Gee called Crosland's actions "a regrettable circumstance," KTVB-TV reported.
Crosland faces an arraignment June 12 in Franklin County.
Attempts to reach Crosland at the school Friday were not successful, the Associated Press reported.
The Associated Press contributed to this report.