Immigration and Customs Enforcement officers arrested 32 foreign sex offenders on Long Island during a 10-day undertaking termed "Operation SOAR."
"Operation SOAR," the acronym of which stands for Sex Offender Alien Removal, and which ended on Aug 3., was part of an effort to eradicate foreign nationals who were sex offenders living in the Nassau or Suffolk County areas of Long Island, according to an ICE press release. Enforcement and Removal Operations officers arrested 32 people, of whom 12 were registered sexual offenders.
NEW YORK CONFISCATES INNOCENT VETERAN'S FIREARMS
"ICE's continuing commitment to making our communities safer is underscored by operations like this one targeting sexual offenders. These actions focus our resources on the most egregious criminals and promote public safety in the communities in which we live and work," Thomas R. Decker, field office director for New York, said in a press release. "ERO officers are out there every day enforcing immigration law with targeted enforcement actions. ICE will not waiver in its promise to arrest and remove criminal aliens from our neighborhoods."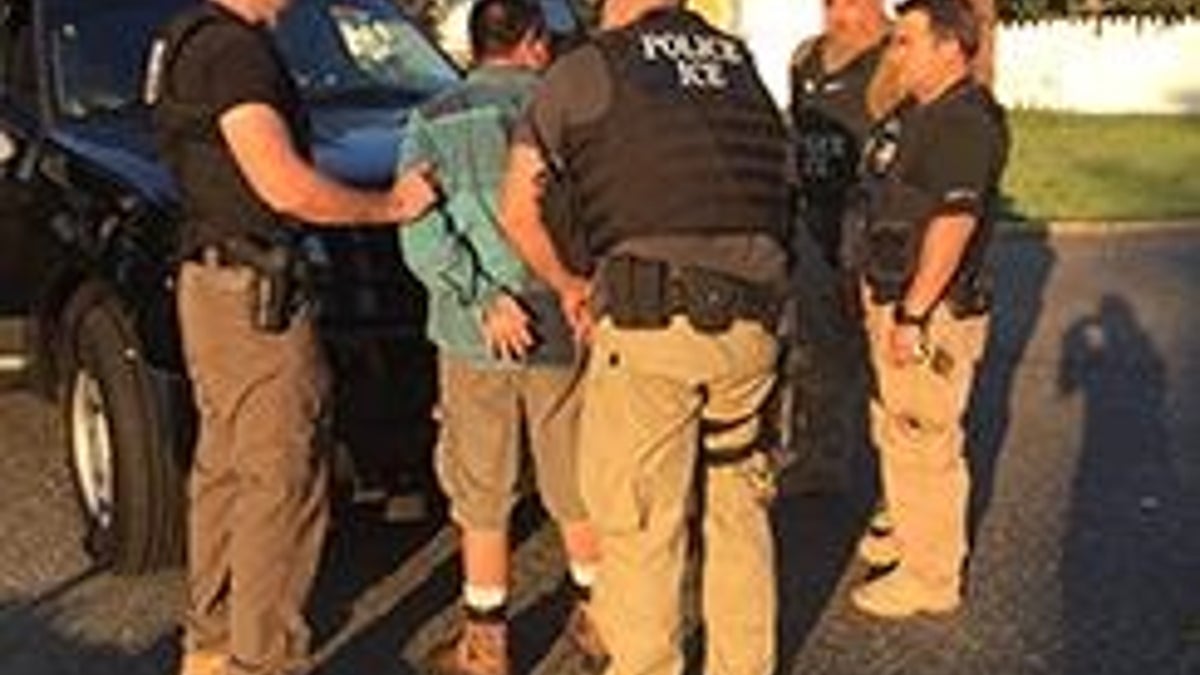 The individuals who were arrested had past convictions or charges against them ranging from attempted rape, endangering the welfare of a child and first-degree rape to sexual abuse. The individuals arrested included citizens who hailed from Ecuador, El Salvador, Tobago, Peru, Trinidad, Mexico, India, Honduras, Haiti and the Dominican Republic.
FOX ATTACKS NY WOMAN, CHASES HER INTO HOME, POLICE SAY
ICE said the individuals arrested will go through a process to be removed from the United States unless they have "outstanding orders of deportation" or who entered the country illegally after having been deported previously, and, as such, are subject to immediate removal. The others were awaiting their court hearings.