ICE makes 84 arrests in three-day operation targeting Pacific Northwest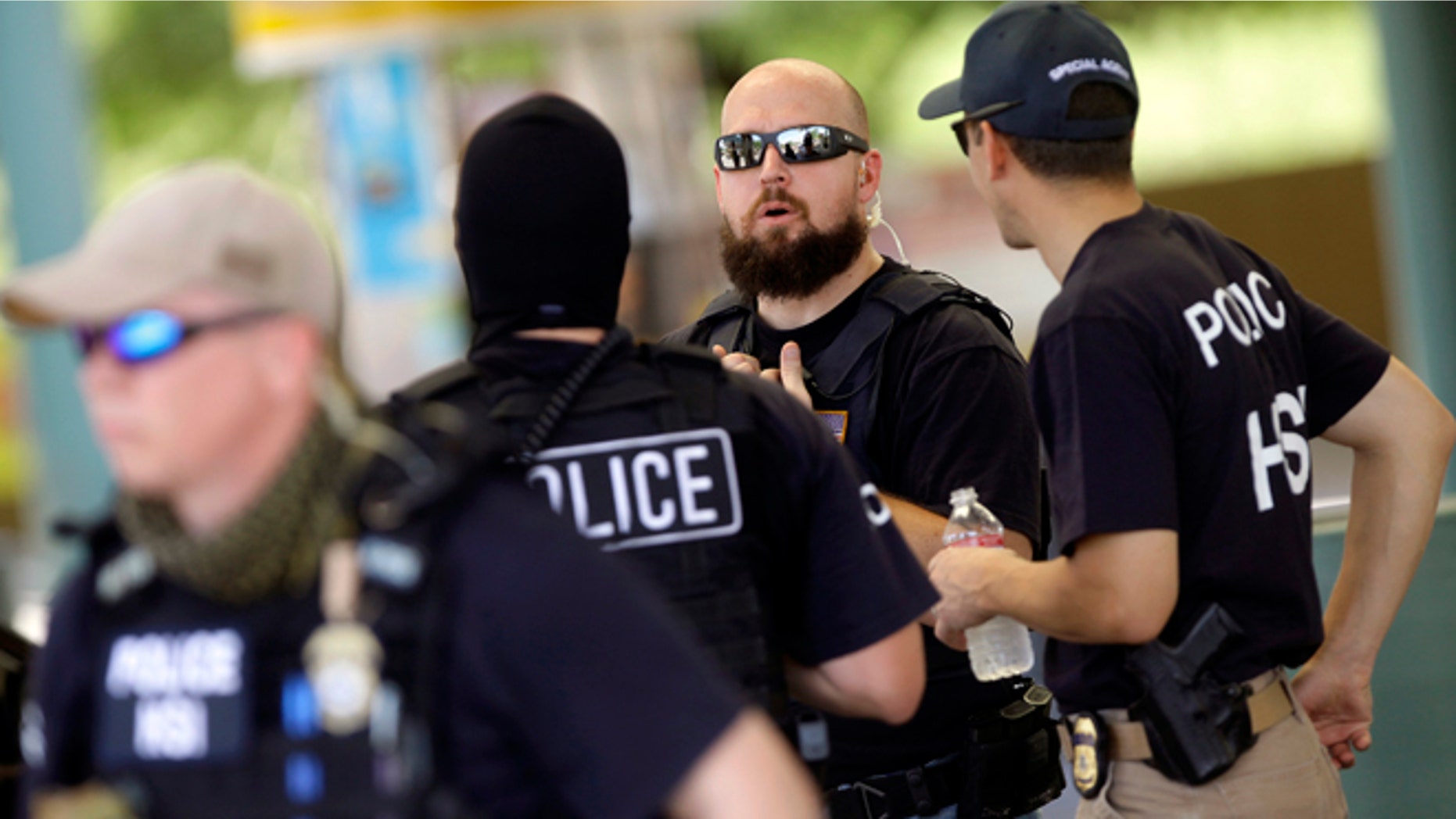 Portland, Ore. – A U.S. Immigration and Customs Enforcement operation in the Pacific Northwest resulted in 84 arrests.
The operation targeted "at-large criminal aliens, illegal re-entrants and immigration fugitives" over a three-day period in Oregon, Washington and Alaska, according to ICE.
Seven women and 77 men from 12 countries were arrested, including 64 from Mexico.
The most arrests were made in King County, where 19 suspects were arrested. In Oregon, 13 were arrested in Washington County, seven in Multnomah County and four in Lane County, among others. ICE arrested three people in Clark County.
Of those arrested, 19 had criminal convictions for driving under the influence, according to ICE. Seven were convicted of assault, four of larceny, three of domestic violence and two of sexual assault, among other offenses.
"The operation, conducted by ICE Enforcement and Removal Operations (ERO), targeted criminal aliens who pose a public safety threat and individuals who have violated our nation's immigration laws, including those who re-entered the country after being deported and immigration fugitives ordered deported by federal immigration judges," according to an ICE statement.
Two Portland-area cases have generated significant attention and led to rallies and the involvement of the ACLU of Oregon.
Francisco Rodriguez Dominguez was taken into custody at his home Saturday, transferred to a holding facility in Tacoma and released on bond Monday. He had pleaded guilty to DUII in December and was going through diversion.
He was part of the Portland Deferred Actions for Children Arrivals program.
"Since I've been on DACA, I was told I was safe from this. I really never expected to be in this situation," Rodriguez told FOX 12.