I-85 collapse: Bridge to open next week, Georgia governor says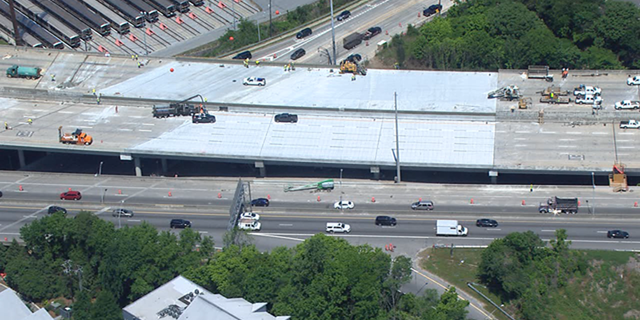 ATLANTA – Interstate 85 will reopen next Monday, May 15, or possibly sooner, according to Georgia Governor Nathan Deal.
"I do have some great news," Deal said at a news conference Wednesday morning. "As of rush hour next Monday morning, the Interstate 85 bridge will be completed and open for traffic."
Governor Deal made the announcement at the State Captiol, where he was joined by DOT Commissioner Russell McMurry.
"This is a time to say thank you because this is an extraordinarily short period of time to complete such a major project," the governor said.
I-85 will reopen exactly one month ahead of schedule and Governor Deal said the main reason that's happening is due to incentives for the contractor, C.W. Matthews. The estimated financial impact is about $27 million in motorist savings for having completed the project earlier than the original completion date, which was June 15.
POLICE: 5 DEAD FOLLOWING FIERY, 2-VEHICLE CRASH IN MICHIGAN
"When we confront tragedies and disasters, we can respond and we can respond quickly and in a very timely fashion," Deal said, commending the state of Georgia and all those involved in the repairs. "To be able to completely demolish the damaged section of a bridge and totally replace it and open it again for business as usual in just six short weeks, we may have set some records in the process of doing that."
DELAWARE OFFICER SAVES SUICIDAL MAN FROM BRIDGE
The bridge over Piedmont Road has been shut down since March 31 when a massive fire caused a portion of the interstate to collapse. The damage was so extensive that crews had to repair the interstate in both directions.
"In just six weeks, over 700 feet of bridge have been reconstructed and built from new," McMurry said Wednesday morning.