Hunt for Chicago masked gunman wanted for 'execution-style' shootings now has $18,000 reward
The reward for information leading to the arrest of a gunman wanted for two "execution-style" shootings that have left a Chicago neighborhood shaken has now swelled to $18,000.
ATF's Chicago Field Division announced this weekend that they have added $5,000 to a reward fund already containing $10,000 from the Jewish Federation of Metro Chicago, $2,000 from community activist Raul Montes Jr. and $1,000 from the Cook County Crime Stoppers.
The agency once again posted on their Twitter feed surveillance video of the suspected masked gunman in Rogers Park, who is wanted in the killings of 73-year-old Douglass Watts and 24-year-old Eliyahu Moscowitz. Both men were reported by police to have been shot in the head.
"Both shootings came from the same gun and likely the same suspect," Chicago Police Superintendent Eddie Johnson said at a press conference last week. "The shell casings found at both crime scenes were found to be a match."
Watts was shot and killed September 30 around 10 a.m. while walking his dogs. Police said a gunman dressed in all black and wearing a ski mask approached the 73-year-old and shot him in the head before fleeing.
"I later came out to find my neighbor of five years face-down in the middle of the street dead," Lynda Kaplan, a neighbor who heard the gunshot, told WGN. "He was out walking his dogs, and he was shot execution-style."
About 36 hours after Watts was gunned down, police said Moscowitz was shot and killed a half mile away on a lakefront path at Loyola Park.
The 24-year-old was an avid gamer in Chicago's Pokemon Go community and had just been spotted hours before in the neighborhood playing the game with a group of friends.
"He was standing there laughing, playing with my son," Angela Kallies told the Chicago Tribune. "He was so nice, so friendly and never turned anyone down."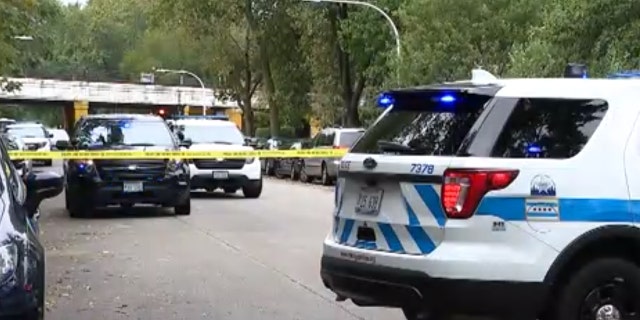 During a news conference on last Tuesday, police first released a surveillance photo of the suspect wearing all-dark clothing and a hooded mask.
"This person is clearly trying to disguise themselves," Chicago Police Superintendent Eddie Johnson told reporters. "Clearly he or she knows what they are going out to do."
Police haven't identified a potential motive, but Johnson didn't rule out the possibility of a hate crime.
Anyone with information is asked to contact the Chicago Police Detective's tip line at (312) 744-8200 or report tips here.