Horse sues former guardian for neglect, seeks $100,000 in damages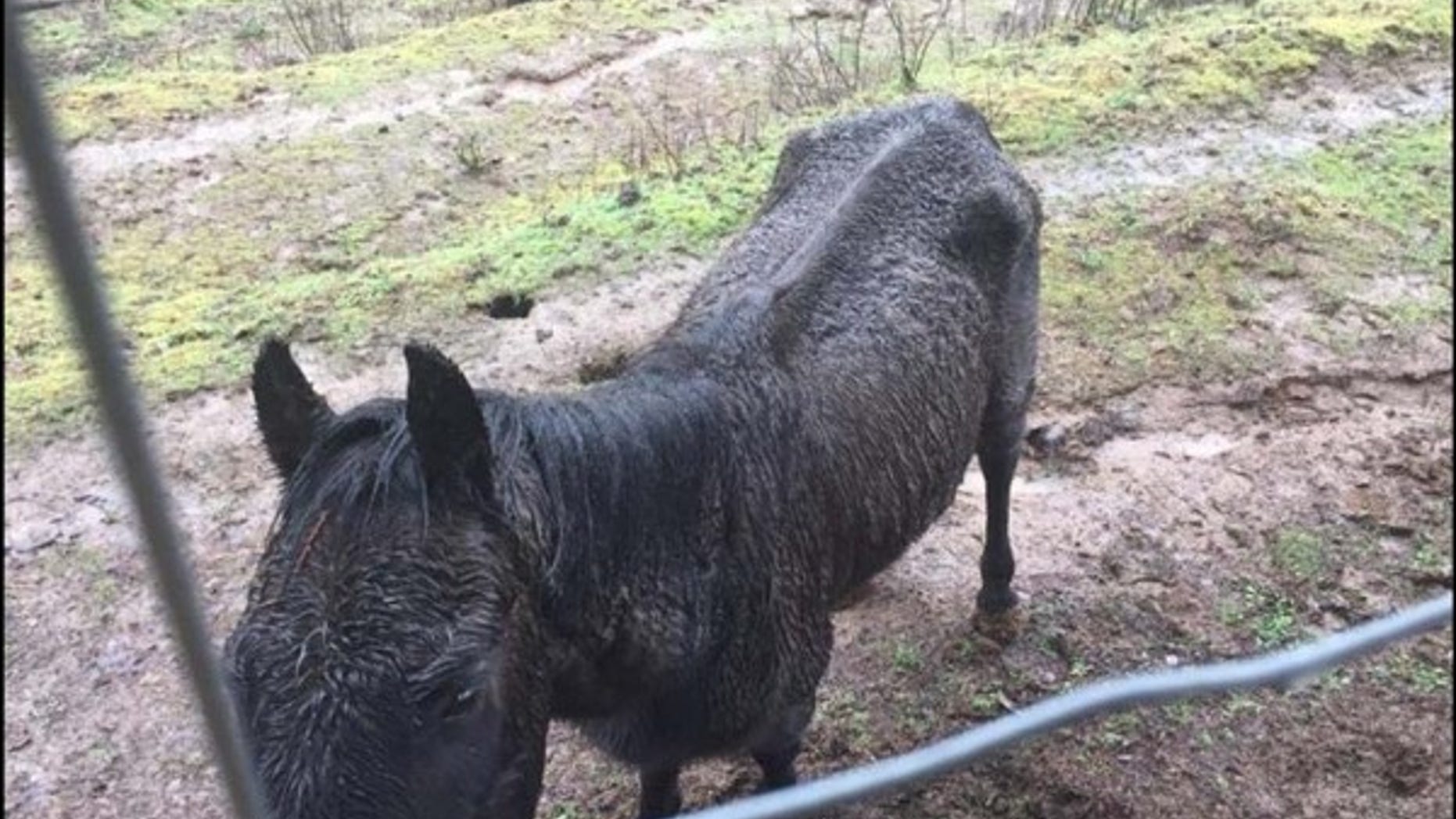 An Oregon horse named Justice is – at least, on paper – suing his former owner for $100,000 in damages.
The lawsuit, which alleges negligence against Justice's former guardian,  Gwendolyn Vercher, claims the horse was 300 pounds underweight, had lice and a skin infection. Vercher lives in Cornelius, which is about 25 miles west of Portland.
The lawsuit was filed in Washington County Circuit Court.
Last year, Oregon Horse Rescue received a call from a "concerned neighbor" requesting the organization take custody of Justice, according to the suit. Justice was reportedly taken from Vercher's care and transferred to a horse rescue.
The lawsuit said Justice will require "medical care for the remainder of his life."
According to court records cited by The Oregonian, Vercher was charged with first-degree animal neglect and sentenced to three years probation. Washing County Circuit Court also prohibited Vercher from owning any animals for five years.
The paper reported that  Vercher did not respond for the article.
One of the horse's lawyers cited two Oregon Supreme Court cases that established legally protected rights for animals.
"The Oregon legislature clearly established an anti-cruelty statute for the safety and protection of animals," the lawyer said. "Victims of crimes can sue their abusers and animals are sentient beings that are recognized as victims under Oregon law. So with that premise, we've come to the conclusion that animals can sue their abusers and we're confident of our stance in this case."