Homeowner shoots, kills escaped prisoner in Iowa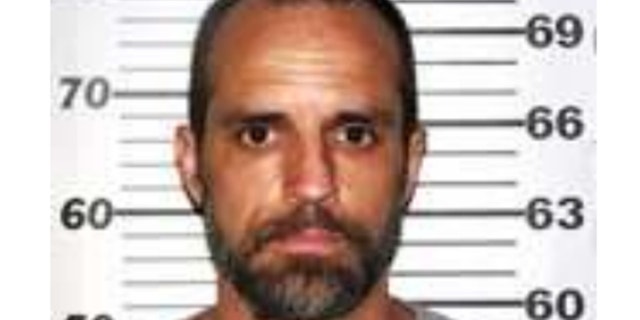 BEDFORD, Iowa – Authorities say an escaped inmate suspected of shooting a southwest Iowa sheriff's deputy has been killed by a homeowner who said the armed man broke into his house.
Rodney Long was shot to death after he broke into a retired farm couple's home in Bedford about 10:15 p.m. Monday, awakening them. Long, who was armed with a handgun, cut their telephone lines and used their cell phone, Iowa Division of Criminal Investigation Special Agent Mitch Mortvedt said.
After about four hours, Jerome Mauderly, 71, shot Long with a shotgun in the kitchen of the home he shares with his wife, Carolyn, 66.
"As the situation wore on the decision was made by the Mauderlys they were going to defend themselves," Mortvedt said. "At 2:11 a.m. the Taylor County Sheriff's Office received a 911 call from Carolyn Mauderly."
She told a dispatcher that her husband had shot an intruder.
An Iowa State Patrol officer was nearby and quickly responded, finding Long face down on the kitchen floor, Mortvedt said. No one else was injured.
Iowa officers, with help from Missouri officers and a Nebraska State Patrol aircraft, had been searching for Long since Sunday night, scouring about 16 square miles, after a southern Iowa sheriff's deputy was shot, Mortvedt said. They had searched the Mauderlys' property three times. The home is about 5 miles west of Bedford.
Long was serving a prison sentence for burglary and was scheduled for release in September 2014. He climbed a fence and escaped from the prison in Clarinda on Friday morning.
On Sunday, Long shot and wounded Taylor County Sheriff's Deputy Dan Wyckoff near New Market, about 10 miles northwest of Bedford, Mortvedt said. Clarinda, where Long was imprisoned, is eight miles west of New Market.
Wyckoff had been dispatched to check on someone walking along Iowa Highway 2. The Iowa Public Safety Department said the deputy was shot in the chest and arm as he got out of his vehicle to talk to the man. Wyckoff sought cover nearby and the gunman jumped into the deputy's vehicle and took off.
Another deputy soon arrived, the department said. He picked up Wyckoff and the two chased the stolen patrol vehicle. The chase wound through rural Taylor County for about 40 minutes, punctuated by exchanges of gunshots. Other officers joined the chase, and the stolen vehicle eventually went out of control and rolled several times. The suspect fled on foot.
Personal items left in the wrecked vehicle led officers to conclude that Long was the man who shot Wyckoff, the department said.
Wyckoff, 33, was flown to a hospital in Omaha, Neb. Mortvedt said he was still in stable condition and was expected to make a full recovery.