Historic Civil War-era home in Mississippi vandalized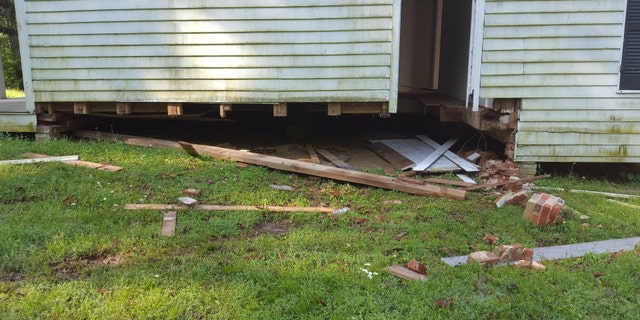 NEWYou can now listen to Fox News articles!
Vandals have ransacked a nearly 200-year-old Civil War-era home.
Damage to an interior wall and floor were discovered on April 1. Thieves also made off with four wood support beams, according to the Mississippi Dept. of Archives and History (MDAH).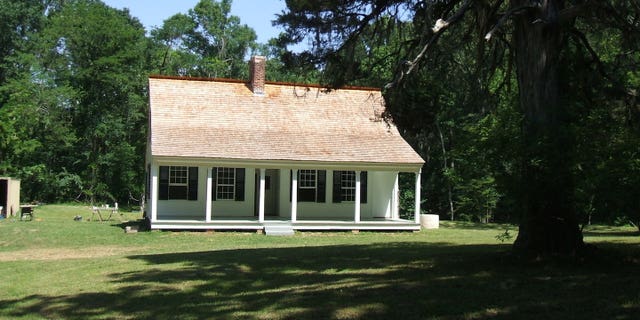 The historic house has been closed since the damage was discovered. MDAH sent personnel to the site to assess the damage and start repairs.
TEXAS COURT DENIES 'AFFLUENZA' TEEN'S APPEAL
The Shaifer House, located on the Port Gibson Battlefield in Claiborne County, Miss., is a National Historic Landmark, according to the National Park Service.
It was built in 1826 by A.K. and Elizabeth Shaifer and was the site of the first shots during the Battle of Port Gibson in 1863. The battle was part of Gen. Ulysses S. Grant's campaign to take nearby Vicksburg. After a restoration in 2006, the Shaifer House opened to the public, according to MDAH.
VIDEO: HERO DOC SHOT WHILE STOPPING ATTACK ON WOMAN SPEAKS OUT
Jim Woodrick, director of the historic preservation division of MDAH, says he believes the site was targeted.
"This was not vandalism as it turns out. It was a theft," Woodrick said. "This was a planned operation, it had to be. We think it probably occurred just a day or two before it was discovered."
Woodrick says the site is isolated and unmanned. His department relies on a close-knit community of volunteers to keep an eye on the area. Woodrick adds that he's hoping to secure the site with cameras to prevent future criminal activity.
Bradley McCaa, a member of the Port Gibson Battlefield Committee, discovered the damage while on a walk on the property with his family. The committee is part of the Port Gibson Heritage Trust, a local non-profit that supports historical sites in the area.
"We're just hoping that someone either got something on film or saw a vehicle," McCaa said. "It would be very suspicious 'cause they would have very large beams in the back of a vehicle. Main thing is we're just trying to discourage that kind of activity."
The committee is offering a $5,000 reward for information leading to the arrests of those responsible for the crime. McCaa adds that the close-knit community surrounding the site has been upset about the news.
The Claiborne County Sheriff's Dept. confirmed an investigation into the theft is ongoing. Chief Deputy Carl Fleming says he has a few leads in the case, but no arrests have been made.
"We've had a few leads, we've been trying to follow," Fleming said. "Nobody really just stand[s] out right now but we're working on some things."