Hillary Rodham Clinton likens GOP's 'extreme' views on women to those held by terrorist groups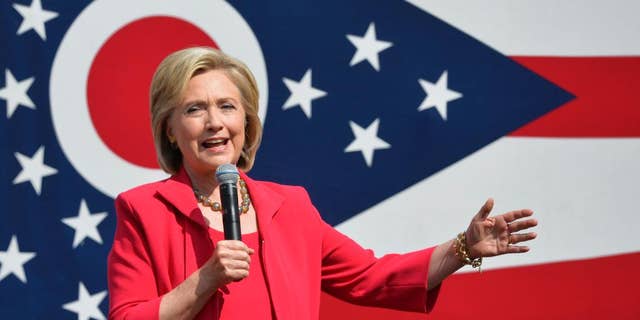 NEWYou can now listen to Fox News articles!
CLEVELAND – Hillary Rodham Clinton is drawing parallels between terrorists and the Republican presidential candidates when it comes to their views on women.
She says at an event in Ohio that Republican efforts to cut access to health centers and opposition to abortion rights are "extreme" and likens it to "terrorist groups" and "people who don't want to live in the modern world."
Clinton says the policies of Republican presidential candidates are "out of date and out of touch." She specifically cites candidates Marco Rubio, Jeb Bush and John Kasich.
The Democratic presidential candidate was speaking to supporters in Cleveland, Ohio, a key general election state.
The Republican National Committee quickly responds, accusing Clinton of equating her potential GOP opponents with terrorists and calls for her to apologize for "inflammatory rhetoric."