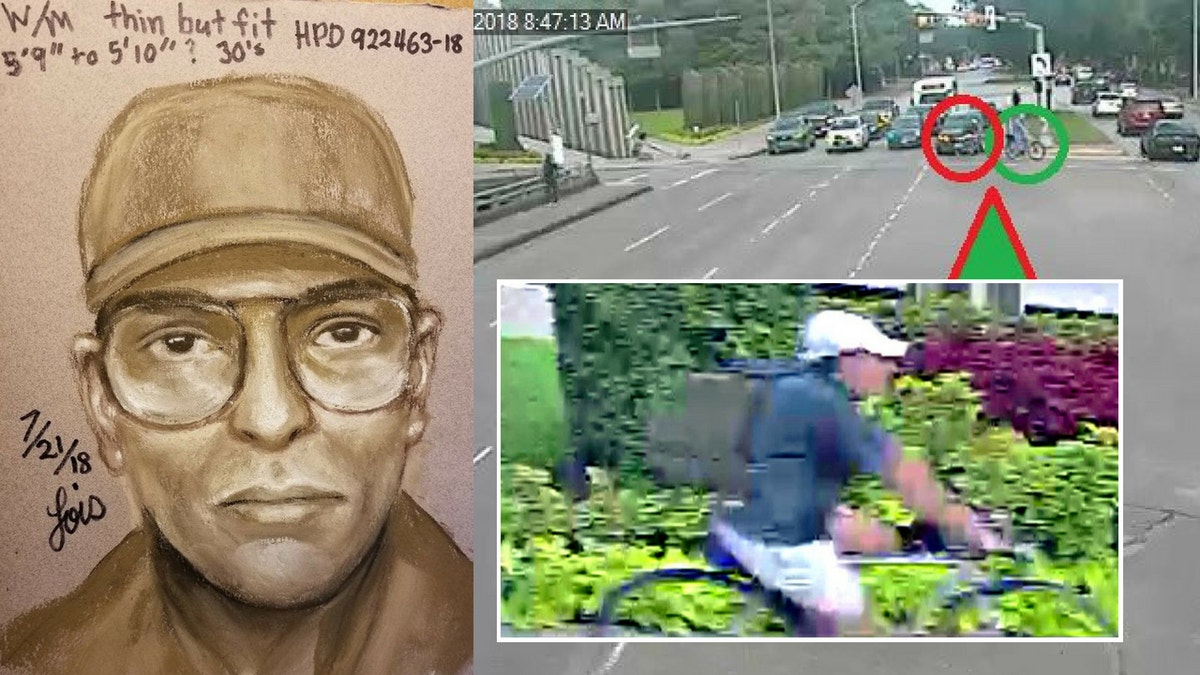 Houston police said Thursday that there is a "high probability" that George H.W. Bush's former cardiologist was targeted when he was shot and killed last week while bicycling to work.
Houston Police Chief Art Acevedo shared the news on Twitter but provided no further information regarding the investigation into the death of 65-year-old Dr. Mark Hausknecht.
Hausknecht was shot and killed on July 20 while riding to work at Houston Methodist Hospital. An autopsy report revealed that he had been shot three times in the torso and head.
Police released surveillance video and photos that show the suspected gunman following the doctor on his way to work. A composite sketch showed the male suspect in glasses and a cap. Investigators say the suspect also wore a fully loaded olive green backpack at the time of the shooting.
Bush, who was treated by Hausknecht in 2000 for an irregular heartbeat, issued a statement last week offering his condolences: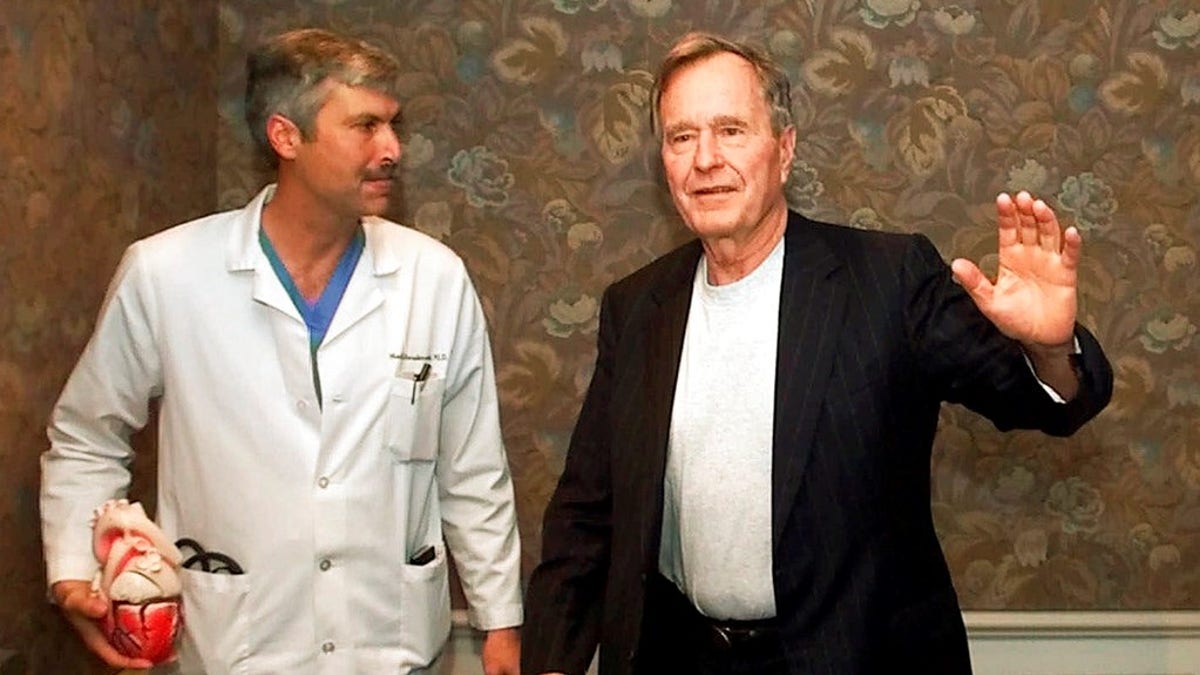 "Mark was a fantastic cardiologist and a good man. I will always be grateful for his exceptional, compassionate care. His family is in our prayers."
At a press conference Wednesday, Acevedo called the shooting "perplexing" and "truly a whodunit," but said he was confident that the killer would be found.