Gunman who shot dead George H.W. Bush's former doctor was wearing 'fully-loaded' backpack, police say
Newly released surveillance footage shows the brazen gunman who shot and killed a prominent Texas cardiologist wore a "fully-loaded" backpack as he tracked his victim, the latest clue released as the manhunt for the murderer continues.
Surveillance video from a Metro lift bus in Houston captured Dr. Mark Hausknecht — who was fatally shot around 9 a.m. Friday — wearing scrubs and riding his yellow bike while the gunman trailed him. The gunman was seen with a "large, fully-loaded, olive green backpack" while approaching Hausknecht.
"Suspect is now described as wearing a blue, short sleeved polo shirt, (not a gray warm-up suit), a khaki ball cap and khaki shorts," Houston police said Monday.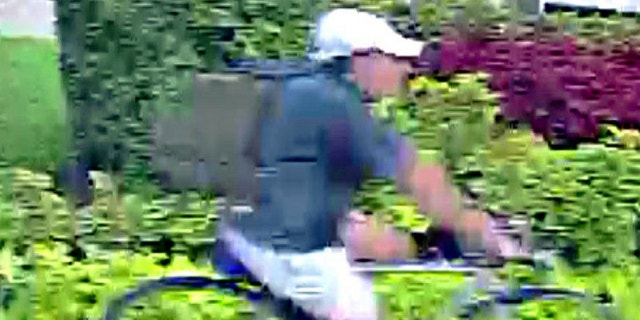 SURVEILLANCE IMAGES SHOW GUNMAN BEHIND GEORGE H.W. BUSH'S FORMER DOCTOR MOMENTS BEFORE MURDER
The new video and images are a few of the tips police have revealed in the search for the shooter — none of which have led to an arrest as of Tuesday. Authorities are also offering a $5,000 reward for information.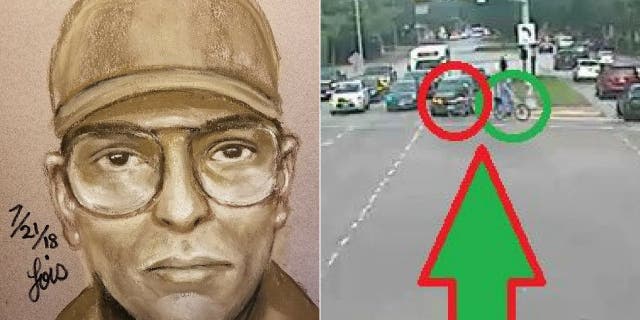 "As far as we know none of them have cleared the case," Crime Stoppers' deputy director Nichole Christoph told the Houston Chronicle. "We're still looking for the one tip that does it."
The 65-year-old doctor was heading to work at the Texas Medical Center at 9 a.m. Friday when he was shot at least twice, police said. Hausknecht dropped to the ground immediately while the gunman fled the scene on a light-colored mountain bike, police said.
"I've been with Crime Stoppers since 2012 and I don't recall another case with similar method," Christoph told the news site. "I've never seen anything like that. It's completely bizarre."
Christoph said people have submitted fewer than a dozen tips in the case, none of which have helped identify a suspect.
It's still unclear if Hausknecht's death was random or if it was a targeted attack. Authorities are still combing through videos taken in the area.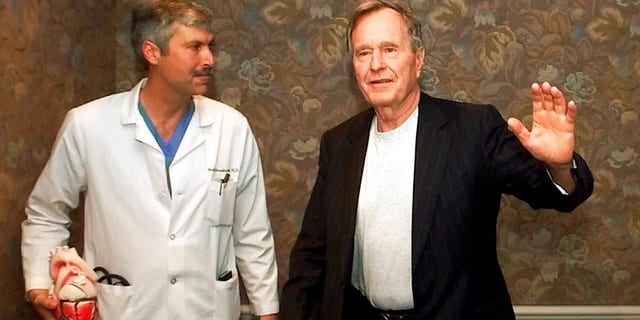 "This is a crime that doesn't make sense," Houston Police Chief Art Acevedo said over the weekend. "We don't even have a motive yet."
Hausknecht was a well-known doctor who had been in medical practice for almost 40 years. He specialized in cardiovascular disease, said Marc Boom, president and CEO of Houston Methodist Hospital. In 2000, Hausknecht treated former president George H.W. Bush for an irregular heartbeat. Bush said in a statement that Hausknecht was a "fantastic cardiologist and a good man."