Grandparents struck, killed by driver with DUI arrest history, police say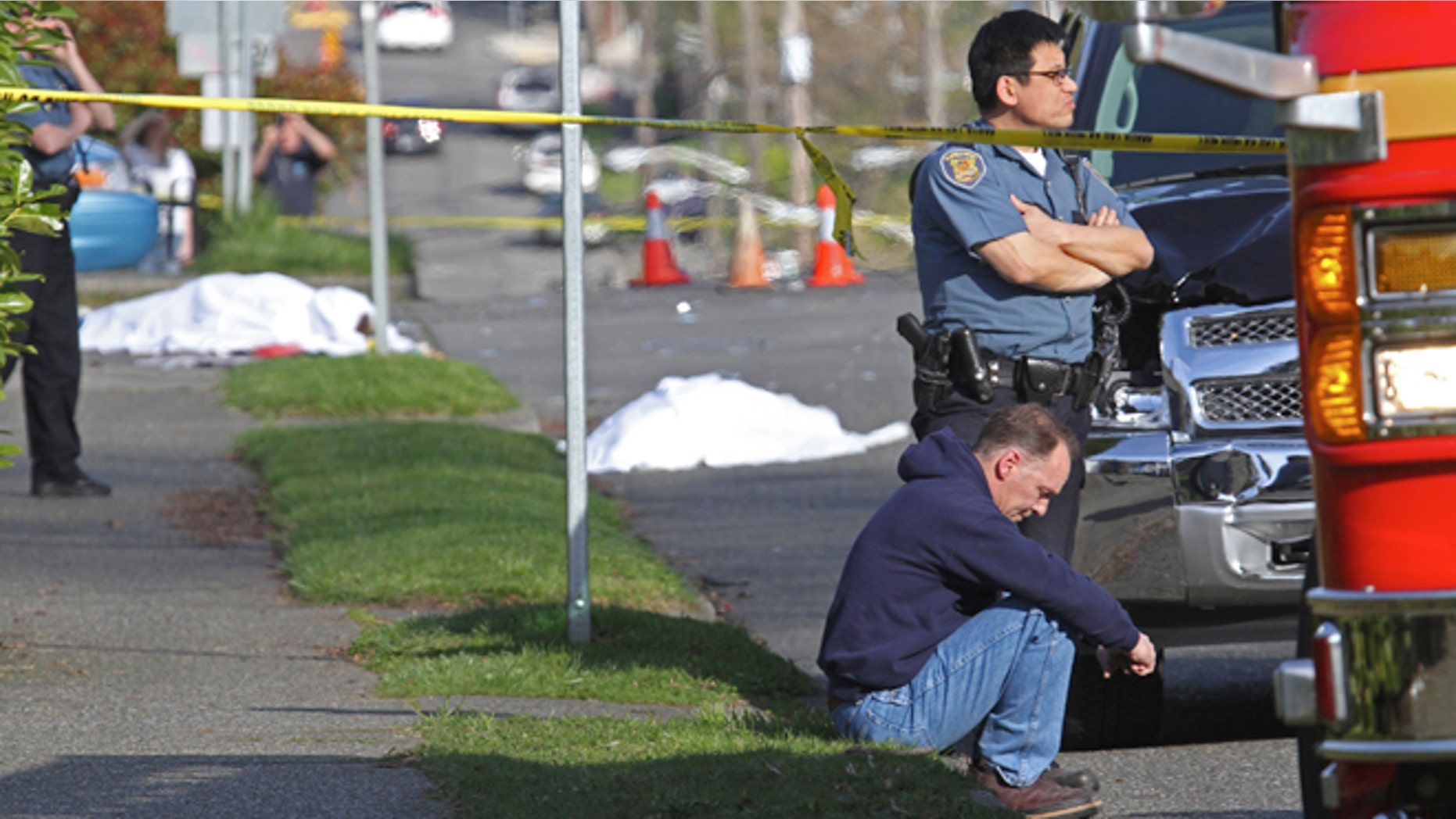 Two grandparents who just moved to Washington from the Midwest to be near their newborn grandson were struck and killed by a suspected drunken driver whose license was suspended.
Retired teachers Dennis and Judith Schulte had moved to Seattle from Kokomo, Ind., in February and were crossing the street near their apartment Monday during a walk with their 10-day-old grandson and the boy's mother when they were killed, the Associated Press reported.
They were pronounced dead at the scene. The newborn, Elias, and his mother, Karina Ulriksen-Schulte, were listed in critical condition. Ulriksen-Schulte, the Schultes' daughter-in-law, suffered a crushed pelvis and cranial bleeding, the Seattle Times reported. Elias' injuries were not disclosed.
The driver, Mark Mullan, 50, was being held on $2.5 million bail, on investigation of vehicular homicide and vehicular assault.
According to the AP, a police officer said in court documents that he smelled alcohol on Mullan's breath and that Mullan showed impairment on sobriety tests. A preliminary test showed a breath alcohol level of 0.22, nearly three times the legal limit of 0.08, the officer said.
Mullan, whose license was suspended at the time of the crash, according to the AP, reportedly told police he was unable to see the family walking because the sun was in his eyes.
Court records show he has a long history of driving violations and several arrests for driving under the influence, including two in 2012, the Seattle Times reported.
"They'd been waiting for that grandbaby for years," Judy Schulte's sister, Susan Morton, of Cottonwood, Minn., told the paper.
Click for more from the Seattle Times
The Associated Press contributed to this report.