Good Samaritan gives pizza, shelter to students stranded in snowstorm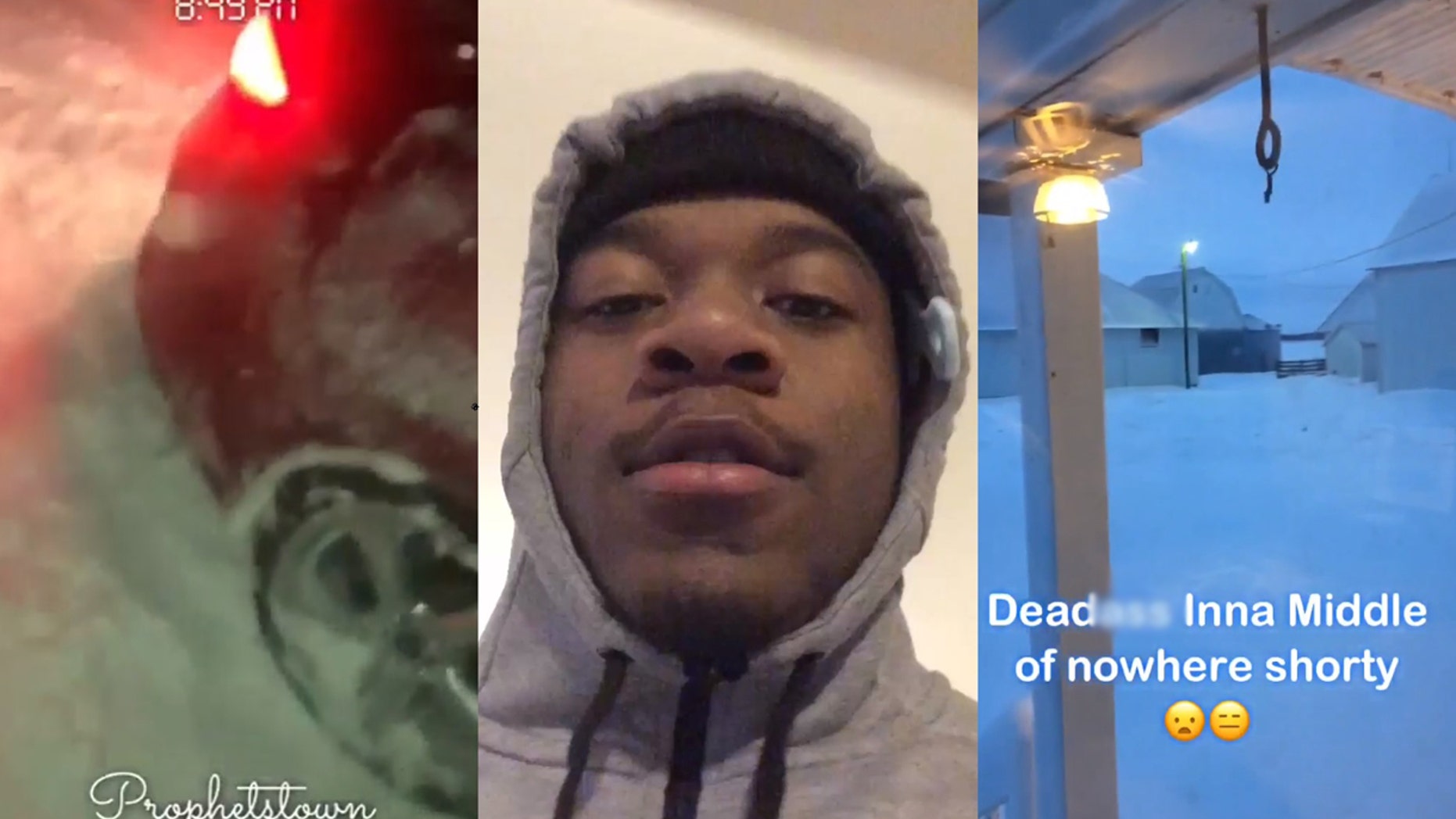 Five students driving back to college after Thanksgiving break found themselves stranded in the middle of nowhere off a busy highway in Illinois amid severe winter weather.
Davonne Mclaurin, a 19-year-old cornerback for the University of Dubuque football team, who was traveling with his fellow teammates and friends Javari, Tarell, Myles, and Eli got stuck in the snow Sunday night along a path they thought would provide a quicker trip back to UD.
When it became apparent they were stranded, they called 911.
But Illinois State Police said conditions were too treacherous for emergency vehicles to reach them right away and asked them to stay in their car and wait for rescue.
Enter Thomas, a Good Samaritan from Prophetstown, who saw them and decided to help.
GOOD SAMARITAN, 19, FATALLY STRUCK BY SUV WHILE HELPING CRASH VICTIMS
Mclaurin told Fox News he came out with a light and a shovel to help get them back on the road, but when none of it worked by midnight and conditions continued to get worse, they all pitched in and got the car to his garage so they could shelter it from the blizzard.
"He got his tractor and everything. Still couldn't get out then so he asked if we wanted to stay the night," Mclaurin said, adding that it was at this moment that he prayed, and for Mclaurin's mother, Carla, Thomas was God's answer.
Thomas gave them pizza to eat, bedding and TV, and even brewed coffee for them before the snowplows cleared the country roads and the college students were on their way.
GOOD SAMARITAN AIMS TO SAVE HER LIFELONG CHURCH FROM FLOODING BY DIGGING UP THE ROAD
"I am so thankful for him and with so much hatred in the world I am grateful that he or my son and friends did not see race or hate," Carla told WJHL. "He opened his door to five black young strangers and I am forever grateful!"
Mclaurin and his friends agreed.
"He deserves something honestly," he said. "He is a cool dude...thought he would be scared of five black men, but with all the issues going on in the world, truly blessed that he let us stay."