Georgia woman bought gun used to kill Nebraska officer, authorities say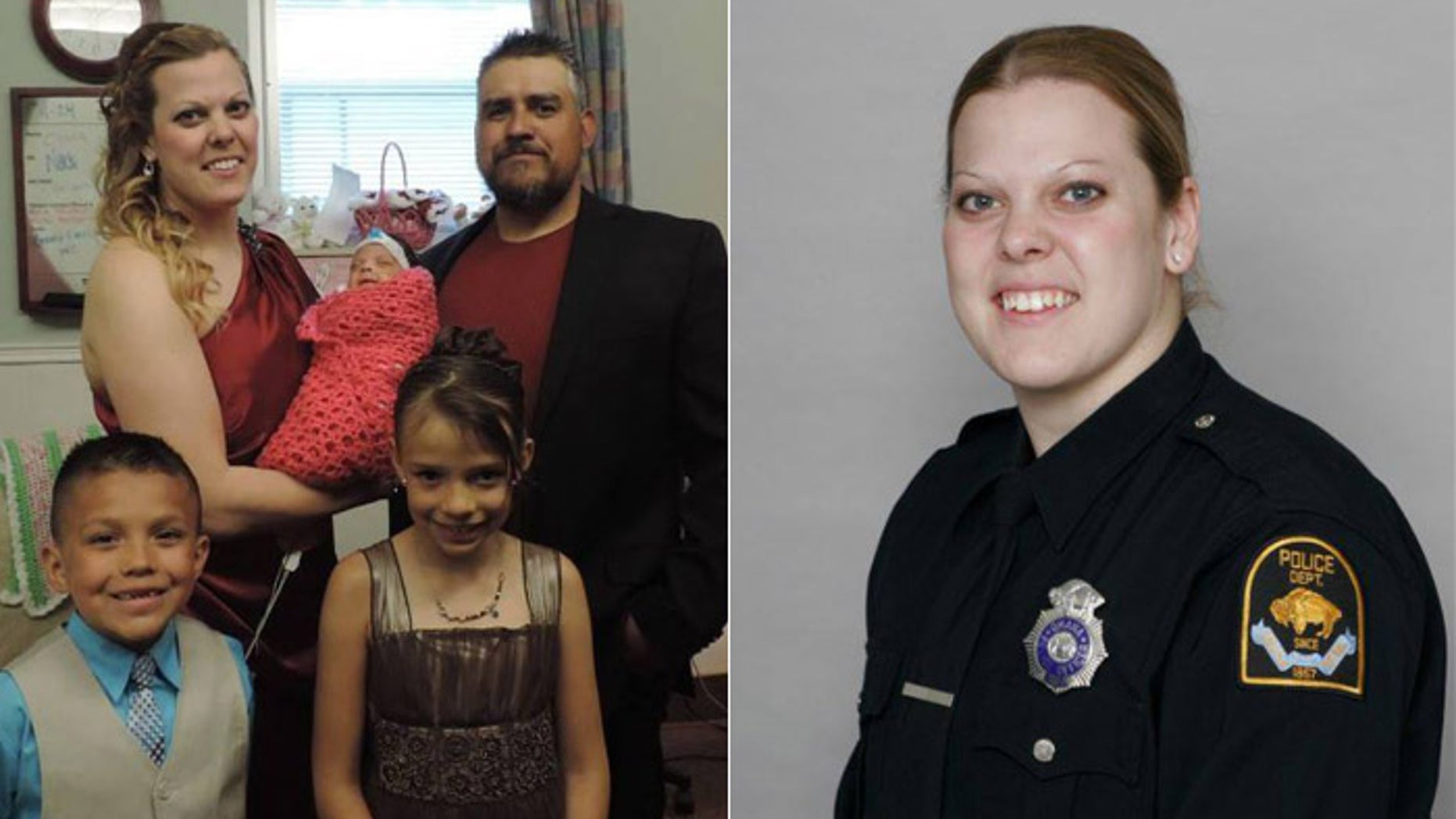 ATLANTA – Federal authorities say an Atlanta area woman bought the gun that was used to kill a police officer in Nebraska just a day before she was to go on maternity leave.
Marcus Wheeler gave money to Jalita Johnson of Jonesboro and told her to buy a gun, a large magazine and two boxes of ammunition from a pawn shop on April 23, according to a sworn statement from a U.S. Bureau of Alcohol, Tobacco, Firearms and Explosives agent filed June 30 in federal court in Atlanta.
Johnson, who had her first court appearance Monday, is accused of falsifying information on a form that firearms dealers are required to keep when they sell a gun, the agent's statement says.
Reached by The Associated Press at a number listed in court documents, Johnson said she had no comment. Her court-appointed lawyer wrote in an email that he had no comment.
Officer Kerrie Orozco, 29, was a day away from going on maternity leave to care for the daughter she had delivered prematurely three months earlier when she answered a call to help a fellow officer, police in Omaha said. Wheeler, 26, who was wanted in an earlier shooting, fatally shot Orozco and then was killed when another officer returned fire, police said.
Orozco had postponed her maternity leave while her baby remained in a hospital prenatal care unit. The infant was to be released from the hospital the day after her mother was killed.
Federal agents with the ATF's Atlanta office went to talk to Johnson on May 22 after agents in Omaha told them the gun used to kill Orozco had been traced to her.
Johnson was unsure of the make and model of the gun she had bought but confirmed that the firearms transaction record the agents had gotten from Arrowhead Pawn Shop looked like a copy of the one she had completed when she bought the gun.
Johnson replied "yes" to a question on the form asking whether she was the actual buyer of the gun, the agent's statement says. But Wheeler, her boyfriend who lived out of state and would visit her occasionally, gave her the money to buy the gun for him, she told agents.
Wheeler also sent her several text messages while she was in the pawn shop indicating what she should buy, the agent's statement says. After she bought the gun, she gave it to Wheeler, the statement says.