Former bishop who killed cyclist applies for work-release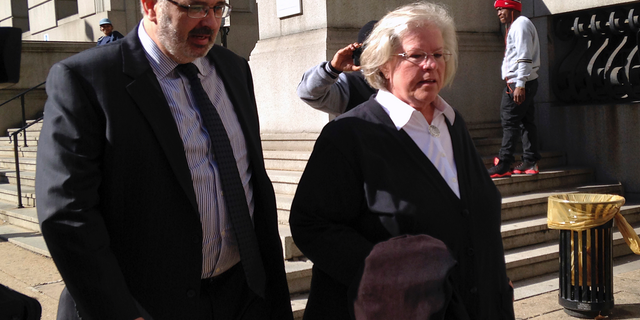 BALTIMORE – A former Episcopal bishop who was drunk when she fatally struck a bicyclist with her vehicle in Baltimore has applied to work outside prison.
The Baltimore Sun reports the Maryland prison system sent a letter July 19 to the victim's family. It says it's reviewing Heather Cook's application to leave prison during the day.
Public Safety and Correctional Services spokesman Gerard Shields told the Sun that Cook is first undergoing a medical examination "to determine if she can work."
Alisa Rock, a sister-in-law of victim Thomas Palermo, said in an email to the newspaper that she opposes Cook's application. She says Cook is trying to "limit the consequences of her actions" in the 2014 crime.
Cook pleaded guilty to automobile manslaughter, leaving the scene of a crash and other violations.
___
Information from: The Baltimore Sun, http://www.baltimoresun.com