Florida school shooting GoFundMe page receives outpouring of donations
NEWYou can now listen to Fox News articles!
A GoFundMe page set up for the Florida high school shooting victims' families received an outpouring of donations Thursday after officials announced the fund will be used to provide financial relief to those affected by the massacre.
The fundraising page was set up by Broward County Public School officials on Thursday, one day after alleged gunman Nikolas Cruz opened fire in Marjory Stoneman Douglas High School, killing 17 people and injuring 15 others.
"We worked to establish something that is credible. So GofundMe account, Stoneman Douglas fund it's called…which folks can make contributions. Please keep our babies, our families and this entire community in your prayers as we go through this process," Superintendent Robert Runcie said in a Thursday news conference.
Donations quickly poured in, with the contribution amount jumping from $11,000 when Runcie mentioned it during the news conference to more than $100,000 just minutes later. As of 1 p.m. Thursday, the contribution amount surpassed $200,000.
The GoFundMe goal was initially set at $300,000.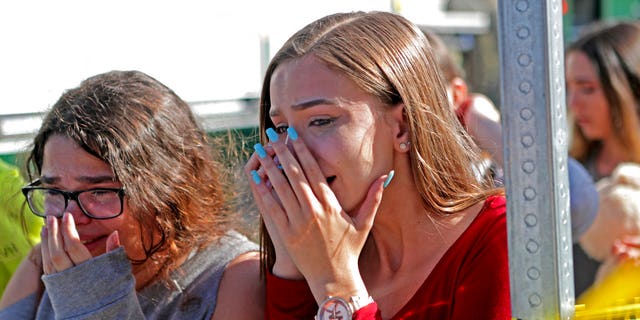 Runcie said the page was set up after several fake fundraising accounts were created.
"Donations raised here will be used to provide relief and financial support to the victims and families of the horrific shooting," the page stated.
OneBlood also urged people with O-negative blood to donate blood to help those injured. A blood drive was held Thursday, according to WSVN.
Officials are expected to release the list of names of the 17 people killed on Thursday. Several names have emerged in the hours since the shooting, including Aaron Feis, a football coach at Marjory Stoneman Douglass High School. The football team wrote on Twitter that Feis died shielding students from the bullets.
"He was our Assistant Football Coach and security guard. He selflessly shielded students from the shooter when he was shot. He died a hero and he will forever be in our hearts and memories," the team tweeted.