Florida restaurant helps soldier pull off surprise homecoming for dad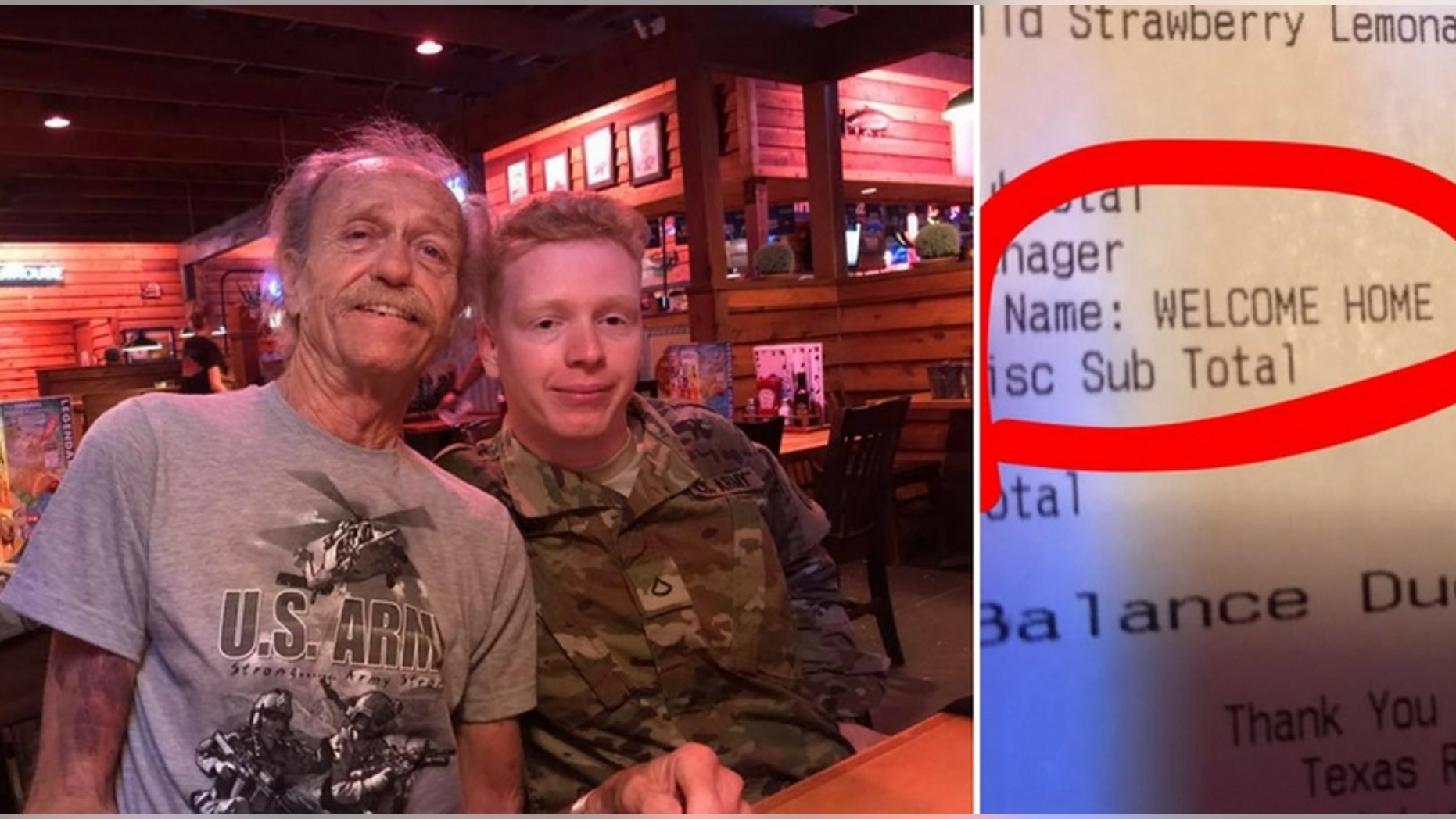 A soldier received a memorable homecoming on Tuesday when he surprised his dad in Florida on his birthday with a little help from a restaurant, a family said.
Christopher Adams was coming home after being deployed in Germany to surprise his father on his birthday, Adams' wife Courtney wrote in a Facebook post. She called the Texas Roadhouse in Orange Park and asked if they could reserve a 12-person table for 6 p.m. for the celebration. The restaurant staff said would "love" to host the special moment for the family.
But when they arrived to the restaurant, they got so much more than what they were expecting.
"Not only did they reserve us a table, they closed all the blinds so Daddy couldn't see if we happen to walk by the wrong window, the manager recorded to homecoming on his personal phone for us," Adams wrote on Facebook.
"They covered the entire party's order, and they specially ordered a cake just for Lee," she added. A photo of the receipt showed the waiter also included  "welcome home" message on it.
Adams said they arrived later than expected due to a horrible storm that snarled their commute to the restaurant. The Adams said it "was the best night ever."
Adams' shared the photos and video on Facebook, which had garnered more than 26,000 reactions and 13,000 shares by Friday morning.