Florida mom accused of overdosing while driving toddler to preschool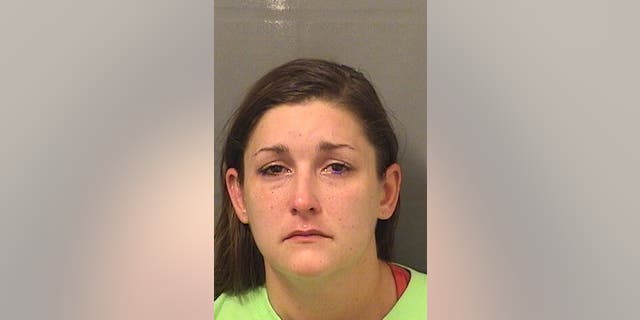 NEWYou can now listen to Fox News articles!
A Florida mom is accused of overdosing on prescription drugs while she was on her way to drop her child off at preschool.
Boca Raton police said they arrested Colleen Nichols, 30, after finding her unconscious in the front seat of her van at about 8:30 a.m. Monday, the Palm Beach Post reported. Her preschooler was found crying in the backseat.
"I just want to go to school," the child reportedly said to cops when they responded and revived Nichols. It was the child's fifth birthday.
Someone saw Nichols and her child in the van with the windows rolled up and ignition turned off and called 911, according to police records.
US TEEN DRUG OVERDOSE DEATHS INCREASE AFTER YEARS OF DECLINE
When Boca Raton rescue crews arrived, they used Narcan -- a drug that blocks the effects of opioids and reverses an opiate overdose -- to revive Nichols.
Nichols allegedly told police she was disoriented and couldn't remember getting in her van or the ambulance, but she denied using heroin. She didn't know where her child was either.
Nichols told authorities at the time, "I must have blacked out, I'm under a lot of stress."
Cops said they found a bottle of Klonopin, used to treat seizures, panic disorders and anxiety, in the van. The prescription for 30 pills had been filled the day before -- but there were only two left when cops discovered it, officials said.
Nichols was arrested on a child neglect charge, and was released from Palm Beach County Jail on Tuesday on $1,000 bond. She was previously arrested for child neglect in 2015 after leaving the same child, then 3 years old, home alone after being taken into custody on suspicion of driving under the influence.