Florida K-9 officer shot, killed chasing carjacking suspect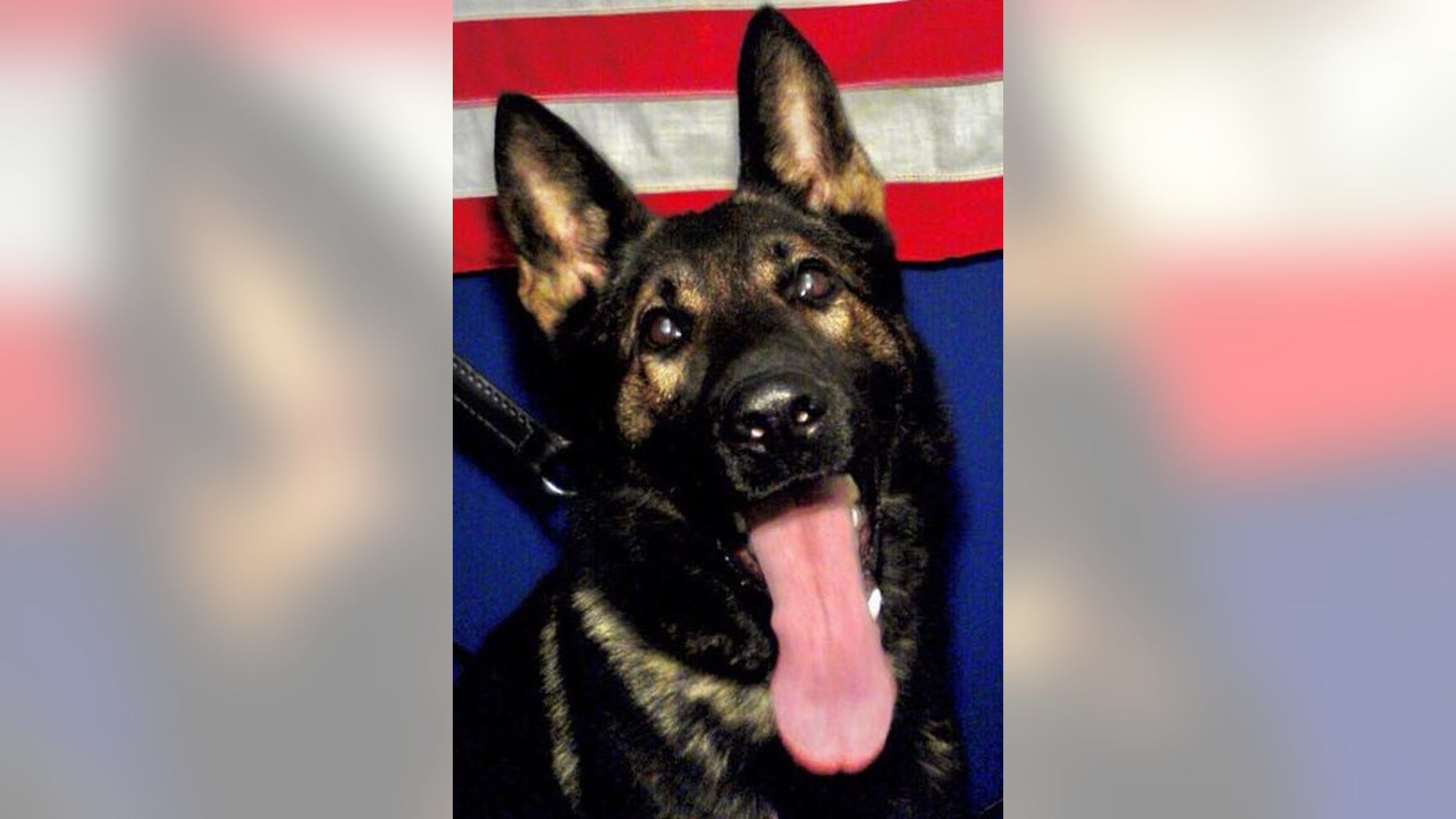 A K-9 officer was fatally shot in Florida on Sunday as authorities responded to a carjacking suspect.
Fang, a 3-year-old German shepherd, worked as a dual-purpose bomb detector and patrol dog for the Jacksonville Sheriff's Office.
The dog was approaching a carjacking suspect when it was shot and killed, officials said. The suspect was eventually caught by another K-9 and was taken into custody.
Fang, according to the sheriff's office, "played a vital role keeping everyone safe at special events and football games and captured some of the most dangerous criminals in our city."
"We will miss you, FANG," deputies wrote on Facebook mourning the loss of the K-9 officer. "You are gone but will not be forgotten."