Florida Governor Rick Scott calls shark-dragging video 'incredibly disturbing'
Florida Gov. Rick Scott on Friday denounced the recent video of boaters dragging a shark through the water as "incredibly disturbing."
Scott shared his anger in a letter addressed to the Florida Fish and Wildlife Conservation Commission, saying he wanted to make sure the state's fishing regulations and statutes strictly prohibited "such inhumane acts."
BOATERS IDENTIFIED IN SHARK-DRAGGING VIDEO, FLORIDA OFFICIALS SAY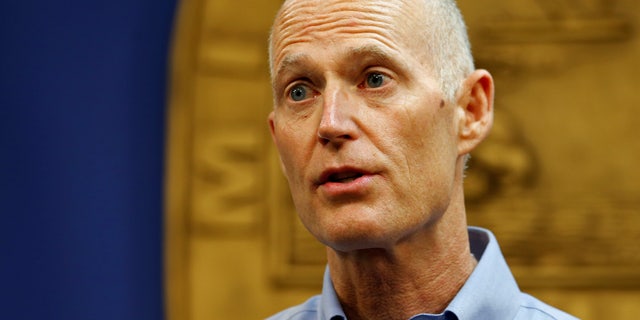 The governor said the video, which depicted at least three men on a boat dragging a shark through the water at high speeds, showed "brutality and disrespect to the animal."
The FWC confirmed to Fox News that the individuals in the video had been identified, but would not release their names due to the ongoing investigation.
The FWC also revealed that investigators received a video of men pouring beer into a shark's mouth and gills, Fox 13 Tampa reported.
MONSTROUS MAKO SHARK HOPS ON BOAT, GETS ITSELF STUCK
The video of the shark-dragging spread across social media after shark hunter Mark Quartino posted it online.
"I have never even seen anything close to that kind of disrespect to an animal," Quartino told Fox 13. "Hopefully these guys won't do this again, and maybe they will be prosecuted."
Fox News' Katherine Lam and The Associated Press contributed to this report.