Florida elementary teacher caught in classroom sex romp denies wrongdoing: 'I am doing this on my own time'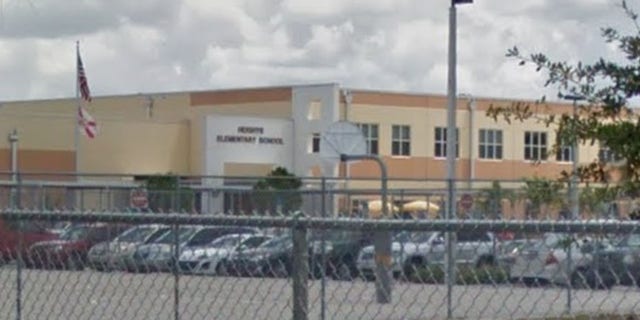 NEWYou can now listen to Fox News articles!
A Florida teacher has been fired and another reassigned after their principal allegedly walked in on them having sex inside an elementary school classroom about an hour before the day's opening bell.
"I told both of them to put their clothes on and meet me at my office," Heights Elementary School Principal Doug Palow was quoted as writing in a recent investigative report sent to district officials in Fort Myers.
Palow said he made his way inside the locked classroom around 6:53 a.m. on May 4, and found Justin Pinto, 24, shirtless while pulling up his pants, and Samantha Wilhide wearing nothing but a bra, the Fort Myers News-Press reported.
Wilhide, while talking to Assistant Principal Karen Wood, claimed that it was the first time that she had sex with Pinto in the classroom – but also questioned why she was in trouble, the report adds.
"She said, 'I am doing this on my own time and not being paid,'" Palow wrote, according to the Fort Myers News-Press.
A district spokesman told the newspaper that Wilhide will receive a hearing with officials regarding the allegations and that she has been reassigned to their administrative office for the time being.
Pinto, a first year teacher at the district, has been fired.
"Justin did not say anything but 'I am sorry,' as he left my office," the report said after Palow met with him on May 4.
A district report reviewed by the Fort Myers News-Press said "additionally, multiple female colleagues reported that Mr. Pinto made inappropriate comments and/or sexual advances toward them during the 2017-18 school year."
Palow also claimed that surveillance footage shows the two teachers meeting in Pinto's classroom numerous times in the early morning hours.
He said he was tipped off to the alleged incidents by a fellow teacher who became suspicious, and later watched the teachers, through a hallway security camera, go into the classroom on May 4.