Fla. deputy, son killed in sinking boat; survivor says he clung to side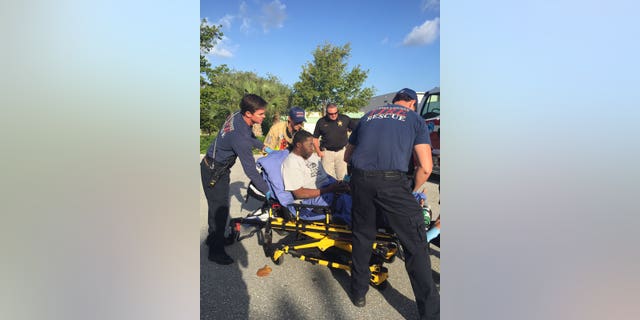 NEWYou can now listen to Fox News articles!
Three people, including a deputy from the Palm Beach County Sheriff's Department and his 9-year-old son, died when their boat sank during a fishing trip in Florida on Sunday, but one man said he survived by clinging to the side of the boat.
The lone survivor, 45-year-old Robert Stewart, was found walking on a beach Monday morning, the Sun Sentinel reports. He was taken to Martin Medical Center in Stuart, Fla. in good condition, investigators said.
The Coast Guard reports it found the bodies of corrections deputy Fernandez Jones, 51, his son, Jayden, and a third boater, Willis Bell, on Monday.
It's unclear what caused the 24-food Sea Ray boat to sink.
Investigators said they found the first body at House of Refuge beach in Martin County and the two other bodies were found in the St. Lucie Inlet.