Firefighter dies battling California's 4th largest fire in history, officials say
A firefighter was killed battling a massive blaze northwest of Los Angeles that is now considered to be California's fourth largest wildfire in the state's history, fire officials announced Thursday.
The firefighter was identified as 32-year-old Cory Iverson of Escondido, an 8-year veteran of Cal Fire. He left behind a pregnant wife and 2-year-old daughter.
"His bravery and years of committed service to the people of California will never be forgotten," Gov. Jerry Brown said.
The details of his death remain unknown as authorities say the so-called Thomas Fire will likely keep growing and threaten communities.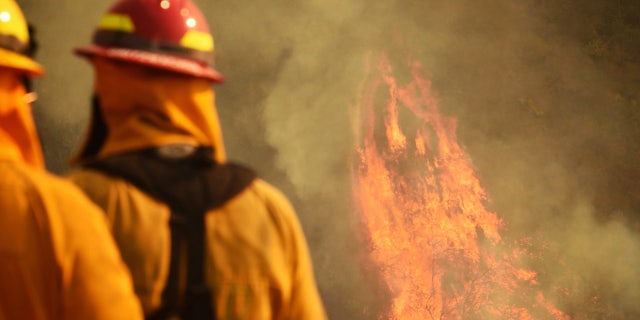 CAL Fire Chief Ken Pimlott said in a press release that the firefighter was a CAL FIRE engineer from the San Diego unit.
"Please join me in keeping our fallen firefighter and his loved ones in your prayers all the responders on the front lines in your thoughts as they continue to work under extremely challenging conditions," Pimlott said.
State officials said the wildfire straddling coastal Ventura and Santa Barbara counties covered 379 square miles. That surpassed a blaze that burned inland Santa Barbara County a decade ago.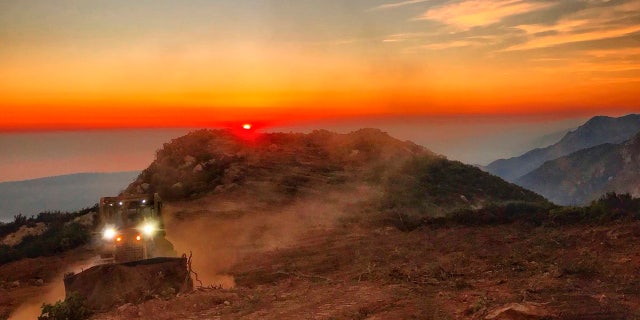 Some evacuations were lifted and the risk to the agricultural city of Fillmore was diminishing. But coastal enclaves to the west remained under threat as crews protected hillside homes in Montecito, Summerland and Carpinteria.
Schools were closed and many roads remained shut down. The USA Water Polo Women's National Team match against the Netherlands scheduled for Saturday in Santa Barbara was moved to Orange County.
The National Weather Service said extreme fire danger conditions could last through the weekend due to lack of moisture along with a likely increase in wind speeds. Gusts were expected to top 35 mph by midday Thursday.
THOMAS FIRE IN SOUTHERN CALIFORNIA JOINS LIST OF DESTRUCTIVE BLAZES IN THE STATE
Firefighters made some progress Wednesday on corralling the fire, which continued to spread mostly into national forest land.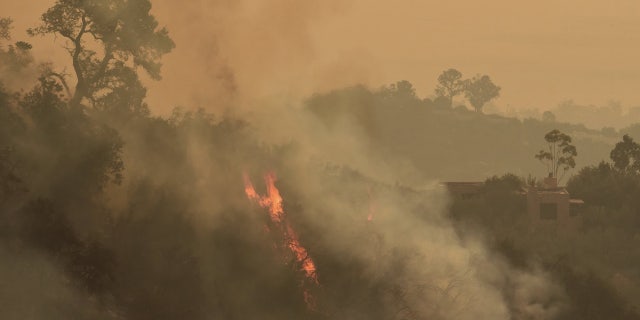 Since the blaze broke out on Dec. 4, it has burned destroyed 970 buildings — including at least 700 homes. Flames threatened some 18,000 buildings and prompted evacuations of about 100,000 people. Covering more ground than the city of San Diego, it was 30 percent contained.
To the south in San Diego County, firefighters came very close to containing another major wildfire a week after it broke out.
That fire burned down 157 structures, most in its destructive first hours. It also killed 46 race horses at a training center, and left one of their trainers with serious burns.
The Associated Press contributed to this report.