Family, witnesses blast NYPD after Brooklyn man killed by officers while wielding pipe resembling gun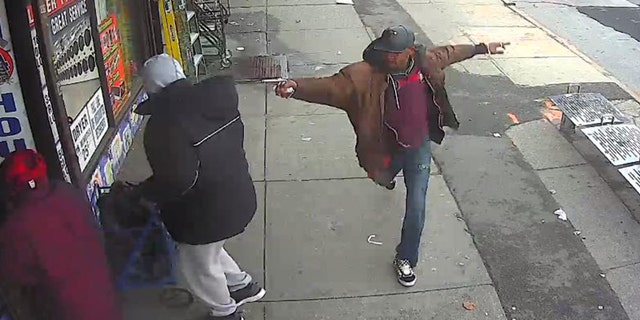 The family of a Brooklyn man who was gunned down in the street Wednesday after police mistook "a pipe with some sort of knob on the end of it" for a gun, which surveillance footage showed him pointing at a person, is blasting officers for opening fire.
Saheed Vassell, a 34-year-old whose family describes as having bipolar disorder, was killed in the Crown Heights neighborhood after police responded to multiple 911 calls about a black male walking around the area and pointing an object at others.
"There must be a way to save this person than to kill them," his father, Eric, told the New York Post. "Aren't the police trained how to defend [themselves] and prevent killing a mental person?"
NYPD Chief of Department Terence Monahan said at a press conference Wednesday that police received three 911 calls describing the same situation and that surveillance tapes from stores in the area showed "a man brandishing what appears to be a firearm, pointing it at people."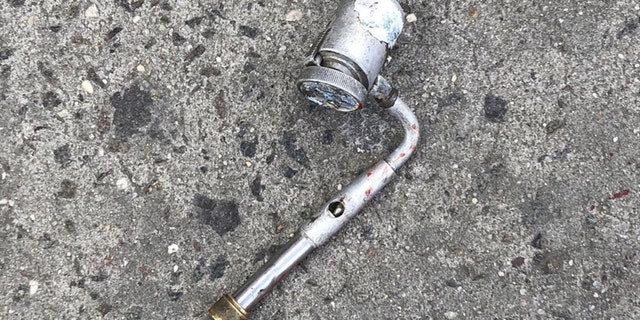 Police released that video footage Thursday afternoon, which showed Vassell pointing the object at random people, including an adult walking with a small child on the sidewalk.
"There's a guy walking around the street, he looks like he's crazy but he's pointing something at people that looks like a gun and he's popping it as if like if he's pulling the trigger," reads an excerpt of a 911 call that was included in the video.
None of the call exerpts, however, mention anyone getting injured from the scenes.
Police that responded to the calls located Vassell who then, according to Monahan, "took a two-handed shooting stance, and pointed an object at the approaching officers." Surveillance footage purportedly showed Vassell doing just that.
Four officers – with only one being in uniform -- then fired around 10 rounds between them at Vassell, striking him multiple times, Monahan said. He noted that these officers are not outfitted with body cameras as a part of the units they are in.
Vassell was transported to King's County Hospital, where he was pronounced dead.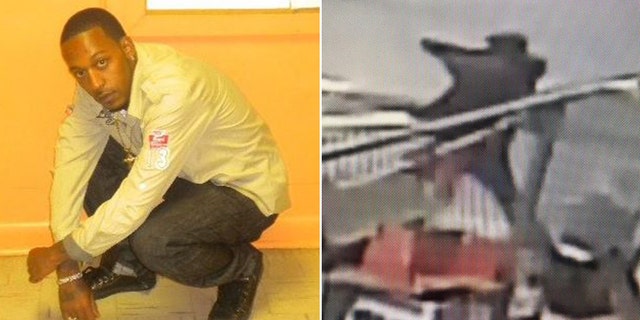 But witnesses to the shooting claim police never told Vassell to yield before bullets rained down on him.
"They didn't say 'freeze, hands up, drop your gun', none of that," Jaccbot Hinds, a witness, told CBS New York. "They didn't say nothing. All they did was start shooting."
Hinds also told the New York Daily News that "it's almost like they did a hit."
Another witness, who saw the shooting from a salon across the street, said a plainclothes cop handcuffed Vassell while he was lying motionless.
"Blood was everywhere," the man, identified as Chris, told the New York Daily News. "They put him on his back and they tried to compress his chest but he was gone."
Eric Vassell, in an interview with the newspaper, said Saheed struggled with bipolar disorder but refused treatment and "hasn't taken his medication for years."
Tensions flared Wednesday at Kings County Hospital after staff did not let family members see Vassell's body, the New York Daily News added.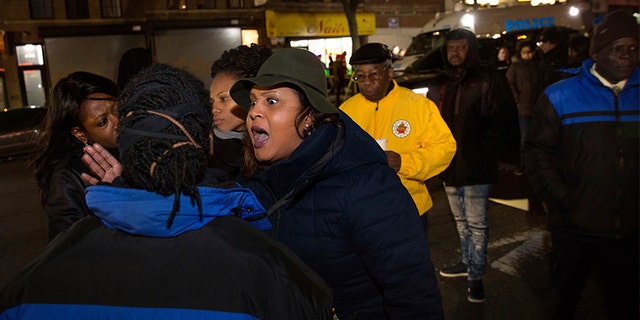 Saheed's 15-year-old son, Tyshawn, described him as a caring father who would "always come check up on me, ask me if I'm good.
"This is what our society has come to," he said.
Tyshawn's mother Sherlan Smith, told the New York Daily News that she had parted with Vassell on good terms.
"On the anniversary of the man who stood up for black people... you're going take a black man down with nine bullets," Smith said, as the shooting came on the 50th anniversary of Martin Luther King, Jr.'s assassination.
The investigation into the shooting is ongoing Thursday.
"The Attorney General's Special Investigations and Prosecutions Unit has opened an investigation into the death of Saheed Vassell," the state's Attorney General office said in a statement. "We're committed to conducting an independent, comprehensive, and fair investigation."
Fox News' Paulina Dedaj contributed to this report.