Family sues Disneyland, claims rabbit character is 'racist'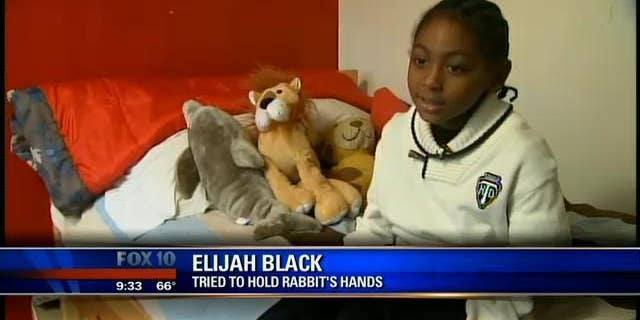 A San Diego family is suing Disneyland, alleging that an employee in a rabbit costume at the popular amusement park is racist.
Fox5SanDiego.com reports that Jason Black Jr., 6, was on a trip with his family to the Anaheim park in August when he approached his favorite character, the White Rabbit.
"I went to hug him but he turned his back," Jason told the station. "It's made me feel sad because I wanted to really hug him."
His older brother, Elijah, said he tried to hold the character's hand, but the employee kept pushing his hand away, according to the report.
The Black family filed a lawsuit against Disneyland, claiming that the children were discriminated against by the person portraying the rabbit because they are black.
The boys' father, Jason LeRoy Black Sr., initially thought the park had implemented a new policy preventing the characters from touching children.
He told Fox5SanDiego.com his family observed the rabbit hugging, kissing and taking pictures with two white kids who approached the rabbit moments later.
After filing a complaint, the family was offered VIP passes, which they reportedly declined.
Dan Gilleon, the family's attorney, said the Black family is asking Disney to issue a public apology and fire the employee who portrays the White Rabbit.
"They're not trying to get something they don't deserve," Gilleon told the station. "In fact, all they've asked for is a little bit of recognition that this should not have happened."
Disney recently asked the family to sign a confidential waiver in exchange for $500, according to MyFoxPhoenix.com.
The station contacted Disney for comment and the company emailed a statement, which reads, "We cannot comment on something that we are not aware of -- and that we carefully review all guest claims."
Click here for more from Fox5SanDiego.com.
Click here for more from MyFoxPhoenix.com.