Family rescued at sea with ailing child nears San Diego port aboard Navy warship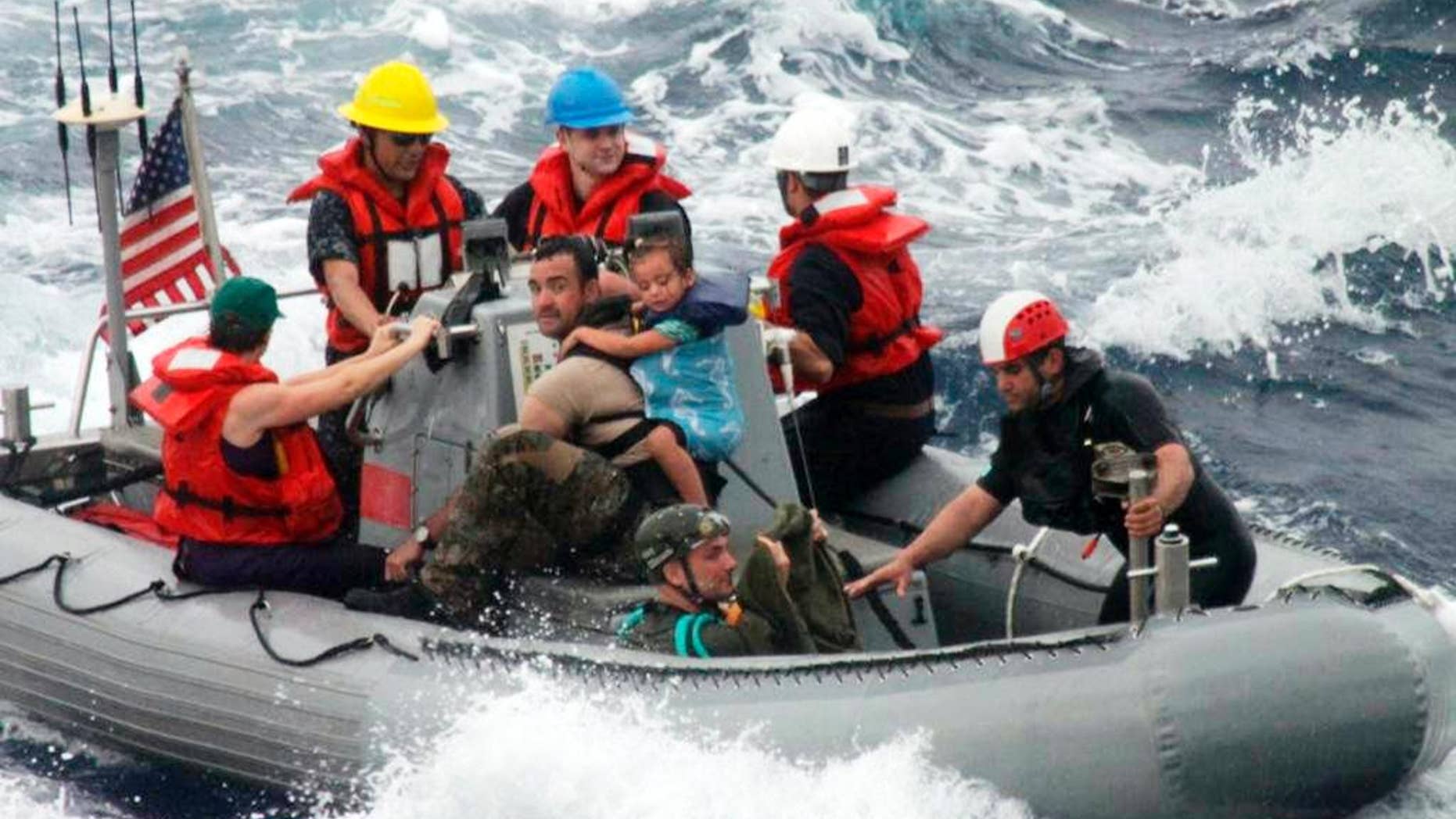 SAN DIEGO – A Navy warship is expected to reach San Diego carrying a family whose sailboat broke down 900 miles off the Mexican coast while their 1-year-old daughter was vomiting and suffering from diarrhea and a fever.
Navy Lt. Lenaya Rotklein says the ship is expected to arrive at Naval Air Station North Island around 10 a.m. PDT.
California Air National Guard members parachuted down and reached the 36-foot sailboat to rescue the family. Their daughter Lyra quickly responded to new medication for her salmonella-like symptoms.
Charlotte and Eric Kaufman's decision to sail around the world with Lyra and her 3-year-old sister, Cora, has struck a chord with parents — angering some who accuse them of endangering their children and drawing admiration from others for having the courage and determination to follow their dream.