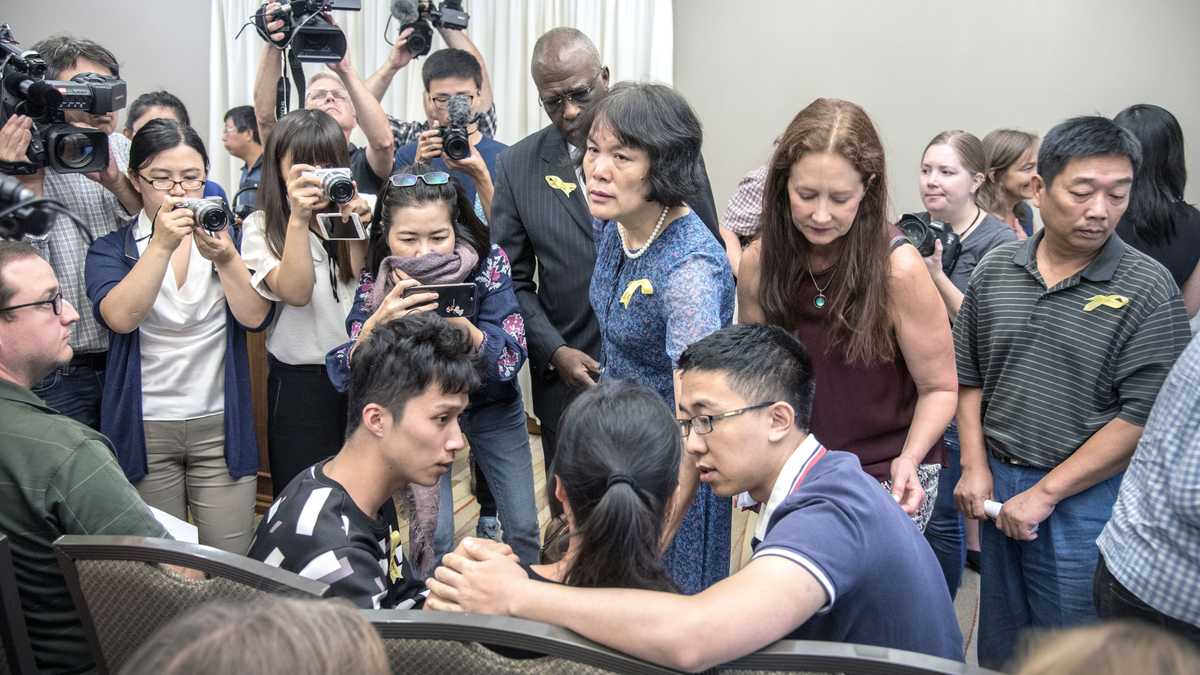 CHAMPAIGN, Ill. – Family and friends of a Chinese woman who was abducted while studying at the University of Illinois said Tuesday they won't give up on finding the missing woman.
The boyfriend of Yingying Zhang expressed frustration at the pace of the search. With the missing 26-year-old woman's parents standing nearby during a news conference, Xiaolin Hou said her family and friends "feel helpless" because they don't know when their ordeal will end.
Authorities believe she's dead, though her body has not been found.
"Yingying is a kind, optimistic, diligent and brave girl," Hou said. "She would not give up on anything or anybody as long as there was a glimmer of hope. So we will never give up on her, either."
Hou said investigators shared "good news" about the evidence they've collected, but no details and no breakthrough yet on where Zhang may be.
During the news conference, Zhang's mother, Lifeng Ye, cried quietly on the shoulder of her son, Xinyang, who traveled with her to Champaign from China. She did not speak to reporters.
Zhang, the daughter of a working-class factory driver from China, disappeared on June 9, just weeks after arriving at the Urbana-Champaign campus in central Illinois where she was doing research in agricultural sciences and was expected to begin work on her doctorate in the fall.
Brendt Christensen is accused of kidnapping Zhang in Urbana, 140 miles (225 kilometers) southwest of Chicago. Investigators said Zhang was abducted after she left campus to sign an apartment lease. They believe Christensen lured her into his car.
Christensen, 28, who earned a master's degree in physics from the university this year, has pleaded not guilty to the charges.
Hou said Zhang's father walks to his daughter's old apartment and stays there for hours.
"I never asked him why. But I think this is the only way he has now to cure his wound," Hou said.
The family has raised $137,000 toward the cost of a private investigator to find Zhang's body, which Hou estimates may cost up to $1 million. He said the family hasn't hired a private investigator yet because it doesn't want to interfere with police investigation.