Family gets belongings found with remains of American WWII soldier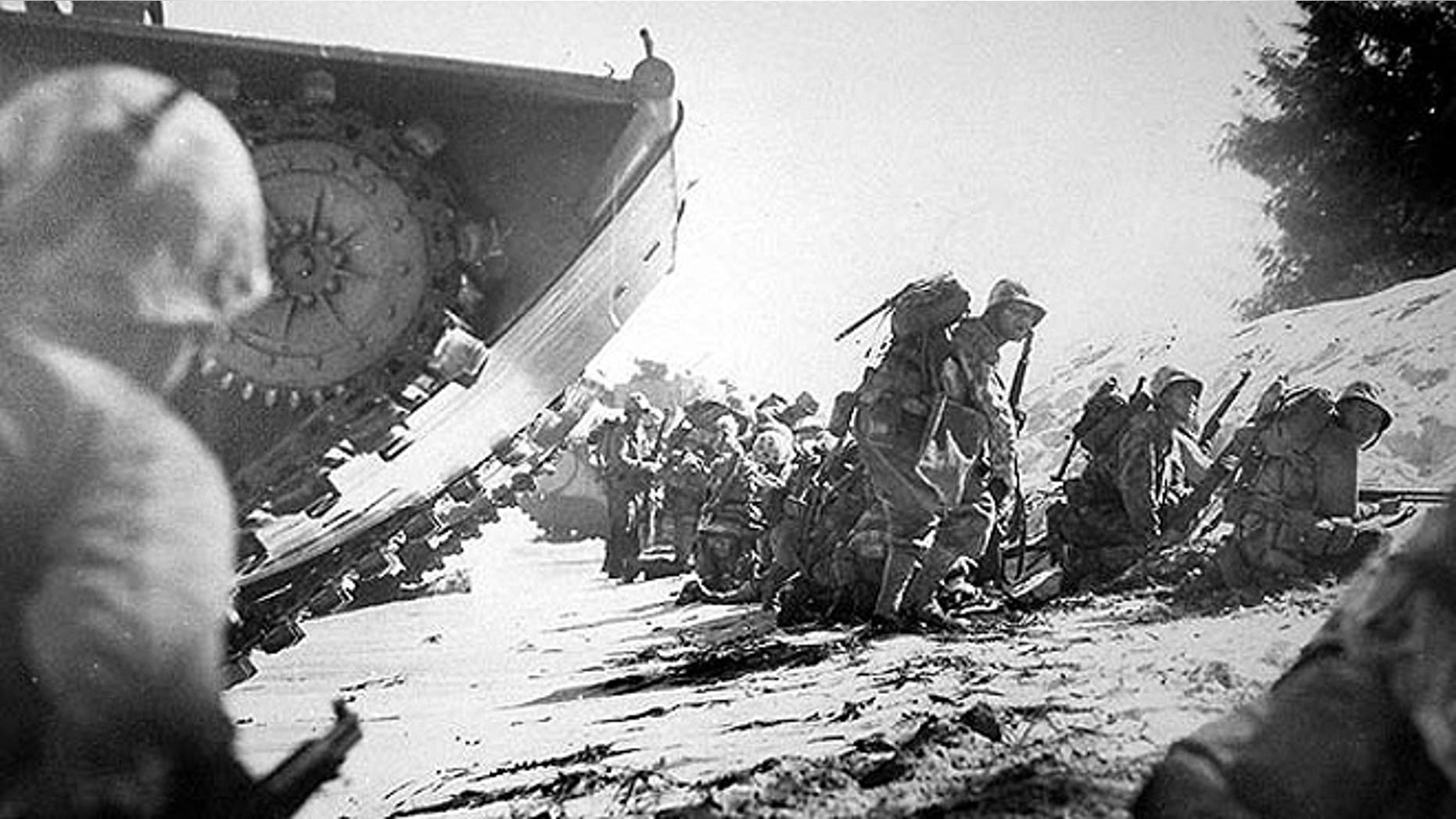 The remains of a Kentucky soldier who disappeared during World War II on the Pacific's Northern Mariana Islands have finally been returned to his family after 70 years.
The belongings, which include Private First Class William T. Carneal's dog tags, belt buckle, poncho and a 1939 class ring were recovered on the Japanese island of Saipan, where Carneal was killed in July 1944, The Paducah Sun reported.
Carneal enlisted in October 1941. He was reported missing in action in 1944 and declared dead a year later, according to Sandy Hart of the Kentucky Veteran and Patriot Museum.
Despite the evidence found with the remains, the military did not officially declare them to be Carneal's until December, when DNA testing confirmed his identity.
"We kind of feel like now he's home with us," nephew J.T. Carneal told The Paducah Sun after the presentation on Tuesday.
The military believes that William Carneal was killed by a grenade blast during a suicide attack by enemy forces, his nephew told the newspaper. His body was reportedly found with four others under more than 3 feet of clay.
"It's a blessing to us that the whole family now can know what happened and put it to rest," Carneal said. "He gave his life for his country."
Keuntai, a Japanese nonprofit that searches for the bodies of Japanese soldiers killed in World War II, and members of the CNMI Historic Preservation, discovered Carneal's remains a year ago and turned them over to the Joint POW/MIA Accounting Command.
The belongings will remain with Carneal's descendants, except for a dog tag that will be given to the Veterans Museum in Wickliffe.
Although Carneal could have been buried at Arlington National Cemetery, the family decided  he should be laid to rest with full military honors next to sister Ruth Anderson at Palestine United Methodist Church in West Paducah, The Paducah Sun reported.
Edward "Earl" Gidcumb, a local World War II veteran who also served in the Pacific theater, said he has offered to play taps.
"So many families exist that don't have any idea where their loved ones are and it's an honor to be involved in this whole thing," Gidcumb said.
Click here for more from The Paducah Sun.
The Associated Press contributed to this report.